Hey Zappers!
I'm pleased to announce some awesome updates to the Asana app that may have snuck past you. I won't bury the lede...
New Action: Create Project from Template
This one was the most-requested feature, by quite a long shot. Your patience has been appreciated
No workarounds necessary anymore. It's here!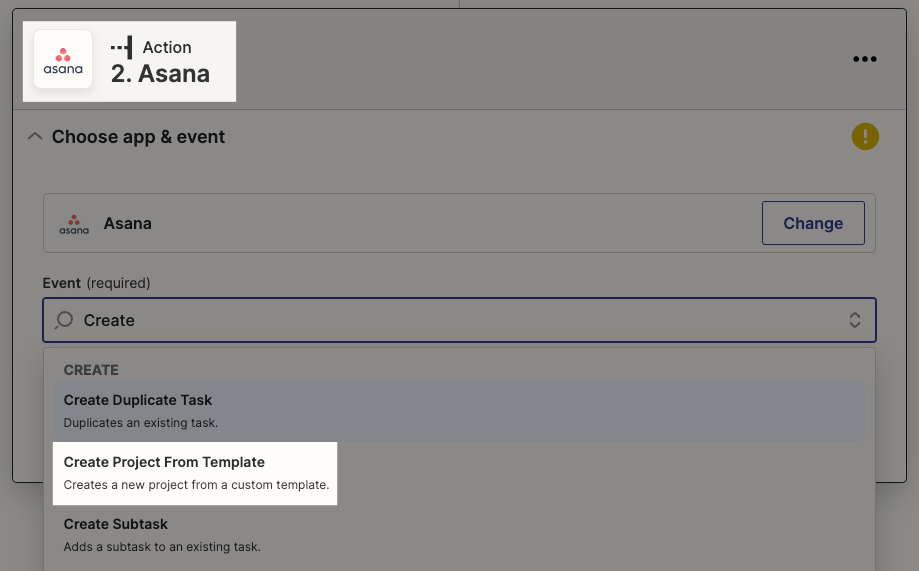 New Action: Create Duplicate Task
This feature wasn't requested by nearly as many people, but it's a useful one nonetheless! You can now duplicate an existing task (which includes its subtasks).

Bug Fix: 'The Result is Too Large' Errors
If you've got a lot of data in your Asana account, like we do at Zapier, you may have run into this pesky bug. It affected:
Trigger: Tag Added to Task
Search: Find User
Setting Up: Project, assignee, and task dropdowns when setting up Zaps
You should no longer be experiencing this problem!