Hey, I'm Steven, a frontend engineer at Zapier.
Today I want to tell you about some of the improvements we've made to our navigation that'll help you learn more about Zapier and how to get the most out of it.
First, we've added more content to better cover the basics of what Zapier does, like our new sections about how Zapier works, customer stories, and data security:
We've also made it easier to explore ways to use Zapier, such as popular use cases and how to use it by job role:
Our Resources have been reorganized so it's easy to find stories on our blog, help resources, or chatter from the Zapier community:
Finally, we've made it easy to find information about what Zapier can do for teams and companies, because sometimes you need those extra features for your growing business: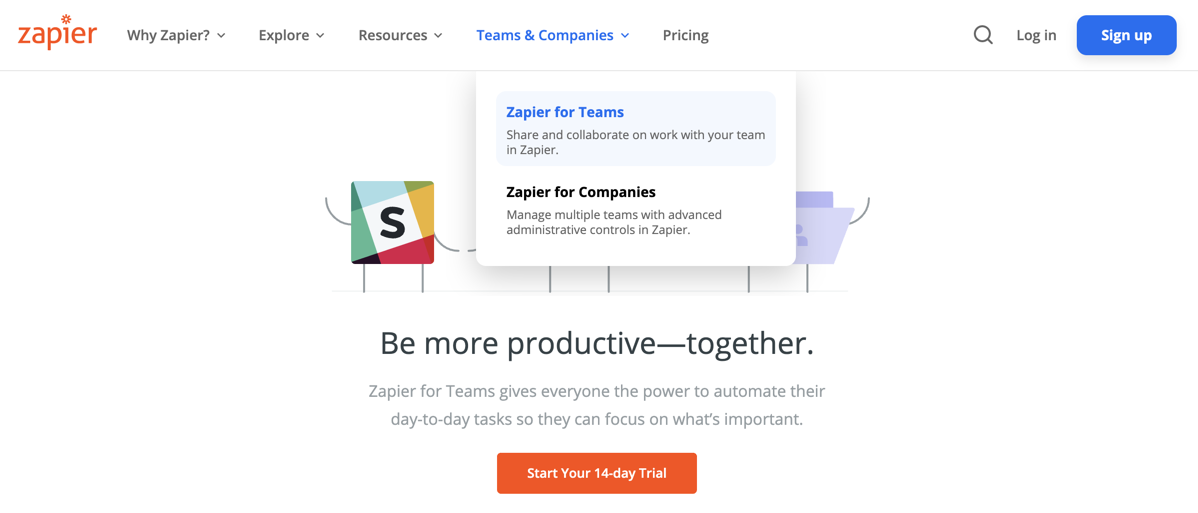 We hope our new navigation will help you find the content you need to make the most out of Zapier!