Our Latest Update
Code by Zapier is currently our 12th most used app utilized by automation heroes with our Professional, Team, and Company plans being within the top 85% of users. We understand that these users tend to have bigger and more task intensive workflows. With the previous timeout period being 10 seconds leading to time outs and errors, it's lead us to believe you need more time.
After receiving feedback from some amazing Zappers, we've updated the processing timeout period to 30 seconds for all Professional, Team, and Company accounts! The extra 20 seconds will eliminates potential blocks due to time, and allows you to create more complex workflows.
Key Details
Take a look at the breakdown below: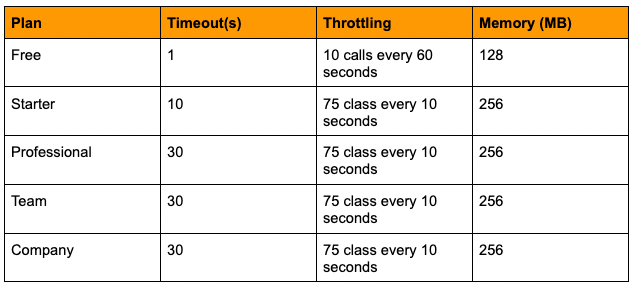 Do you user Code by Zapier? Tell us about your impressive workflow below!