Recently, a question popped up in a Zapier user Facebook group and it seemed like a fun challenge to undertake: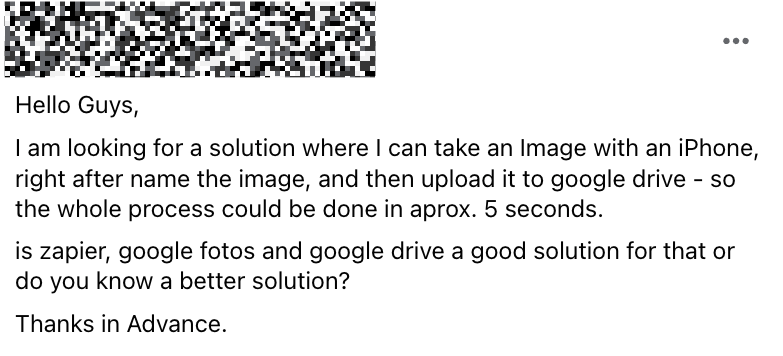 But Why?
You might ask yourself why someone would be doing this? Well, he later elaborated:
For this business case, its actually perfect. Taking hundreds of product photos to be uploaded and renamed.
Imagine you're taking photo after photo after photo and you'd like to upload those to your cloud storage service of choice, with the name you choose. You could take all the photos then upload them in bulk and rename them. But there may be reasons why it would be easier to name each photo and upload it as you work.
How To Do It
We're going to combine the automation powers of the Shortcuts app in iOS with a Zap that is triggered by Webhooks by Zapier.
Shortcuts
Here's what the Shortcut looks like:
Webhooks by Zapier
And here's what the Zap looks like: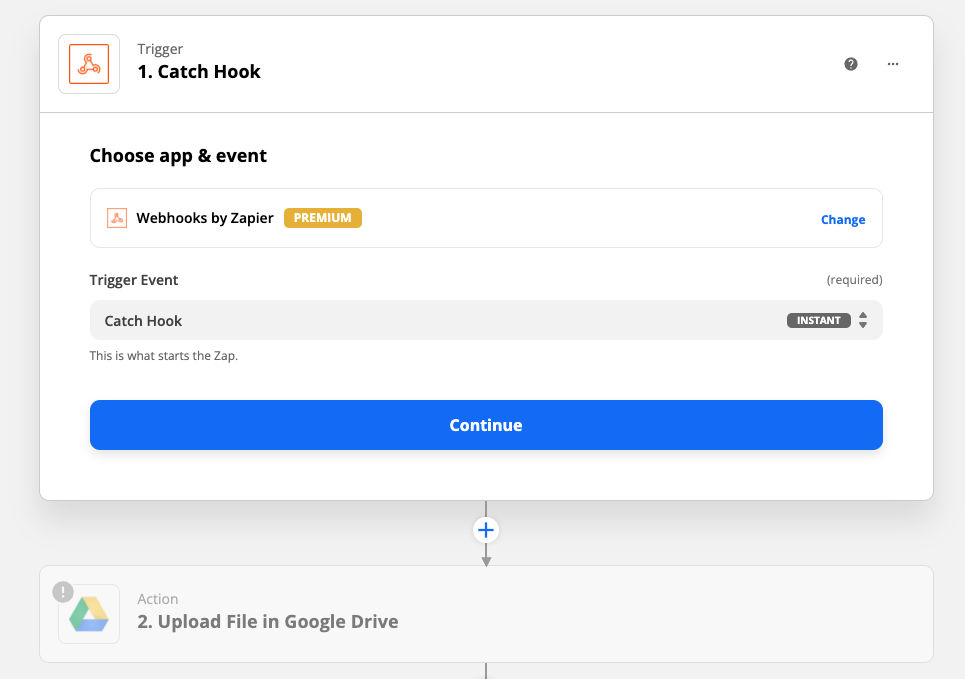 Wrapping Up 
While this exact workflow might not be one you'll need, you now know how to send photos from your iOS device to a Zap, where you can do just about anything with it :)