Hey everybody! This week's workflow will be a quickie, but a goodie :)
The Challenge
About a month ago we had a Community member ask the following:
See the thread: 
The credit for the workflow actually goes to that Community member (@mmorrissey), who responded with a brief explanation of how they achieved it.
The Solution
This Zap consists of three steps:
Trigger: Gmail — New Email Matching Search 
Formatter: Format the date from the trigger step
Google Docs: Create Document from Template
You might be asking yourself why the trigger is Gmail if we're populating the document with Google Calendar events. Allow me to explain.
Actually, I'll let Google explain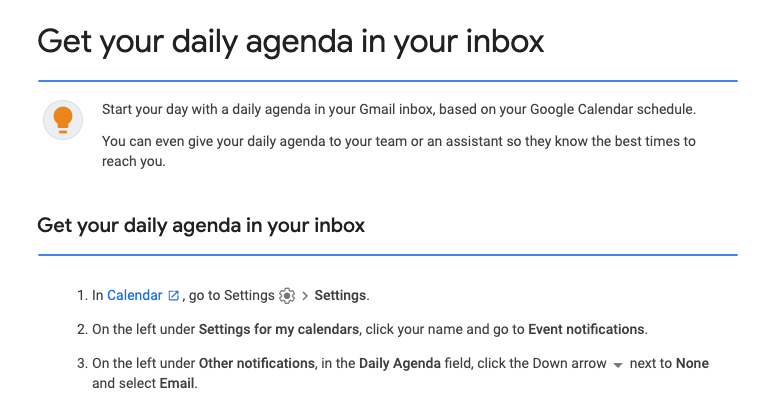 This is the key to the whole process. Google Calendar sends the email daily, the Zap triggers on that email, formats the date and then fills in the Google Docs template.
Gmail — New Email Matching Search
You'll want to make sure that yours matches, but the subject for the emails should be something like this: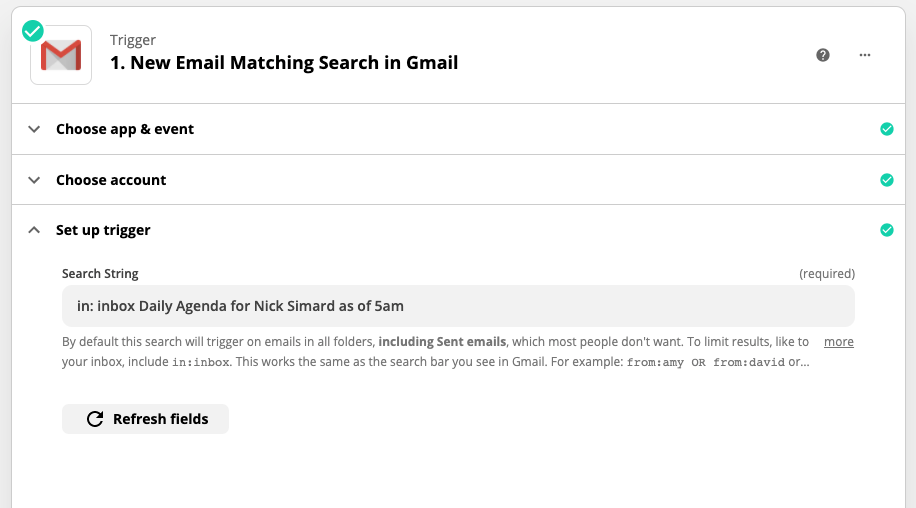 Formatter — Format the Date to Your Liking
This step is technically optional, but if you want a nicely formatted date to use for your Google Doc's title, this will do it: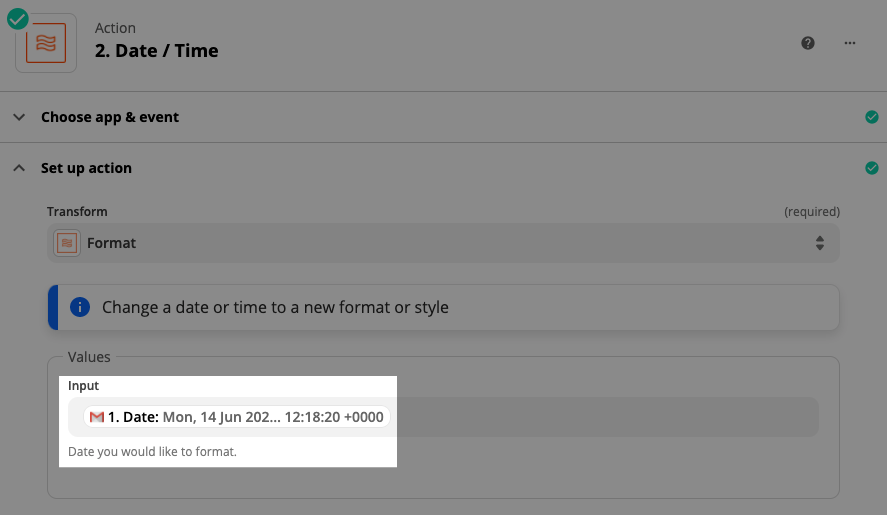 Google Docs — Time to Create the Template
In a blank Google Doc, you'll add placeholder as we instruct here in the Zap editor: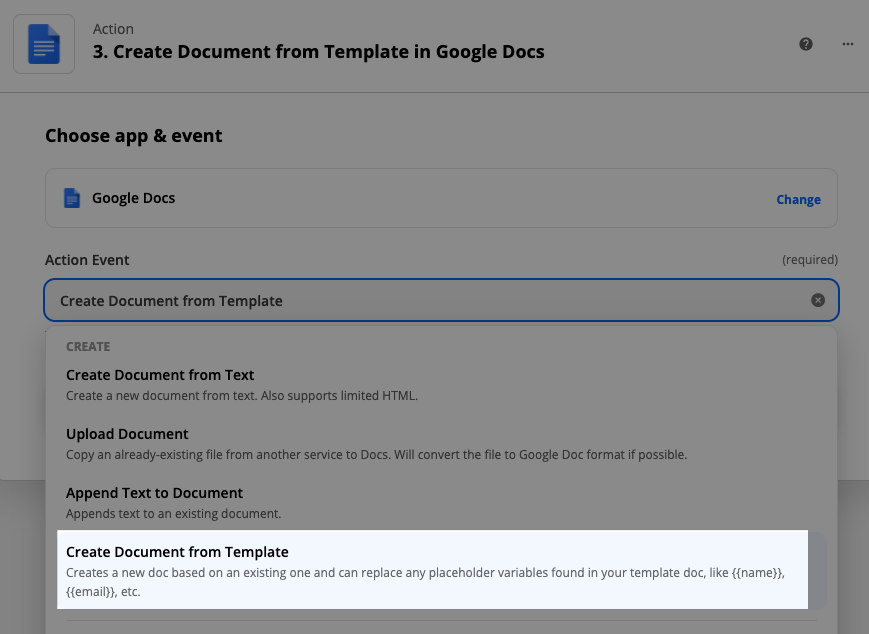 For the agenda template in Google Docs, it can be as simple as this…
… which will then allow you to fill this in: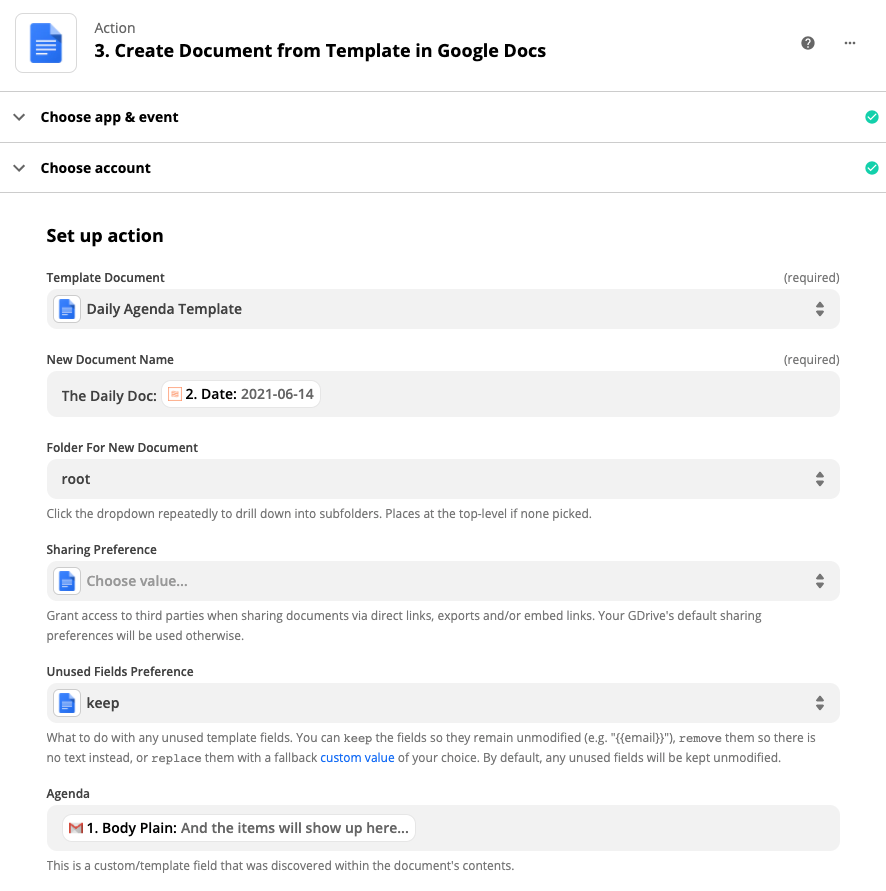 Wrapping Up
That should do it! Now you'll have a Google Doc created daily with the day's calendar events at the very top. Then you can use the rest of the document for notes :)