Hi there,
This is the Zap I've built where I would like Zapier to search our Salesforce for particular records every day and push that information to a Google Sheet.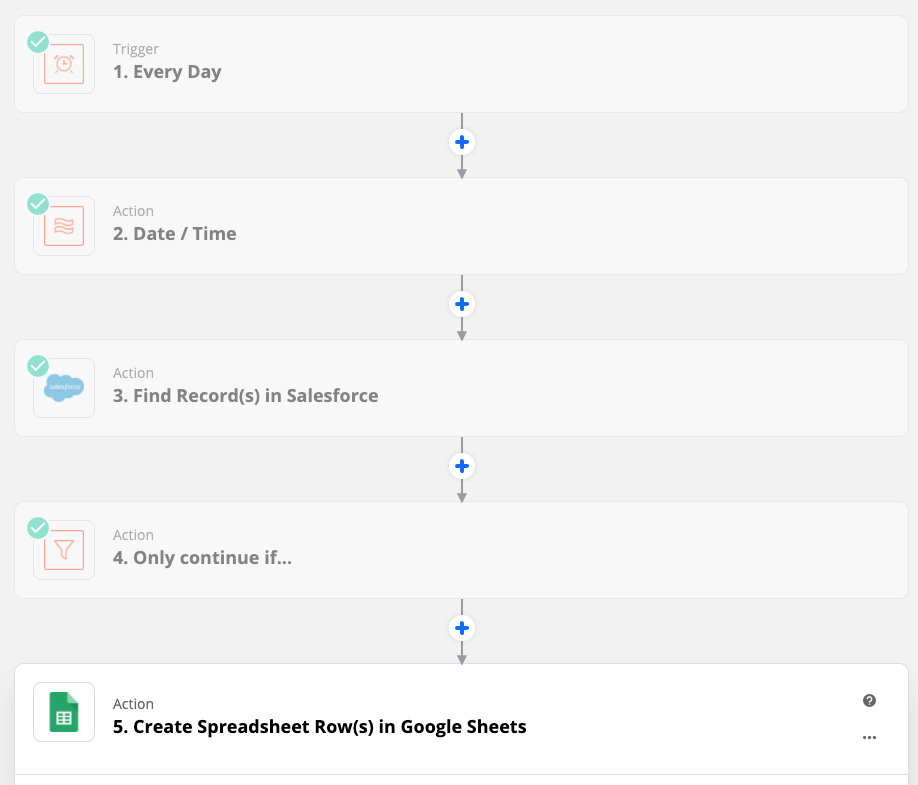 I've currently got Formatting in Step 2 to change the date/time for Salesforce purposes. However I would like to use that output as the value in the Filter setup & testing elements. However, I'm unable to populate that value field with a previous step output.
Any help would be appreciated.
Thanks,