Hey, y'all.
I'm trying to reformat a date/time in one of my Zaps and I can't figure out why it keeps coming out with the wrong data.
The trigger is an event booked in Calendly. That is being correctly received, in terms of when the event will take place (May 11th, 2022 at 10am)—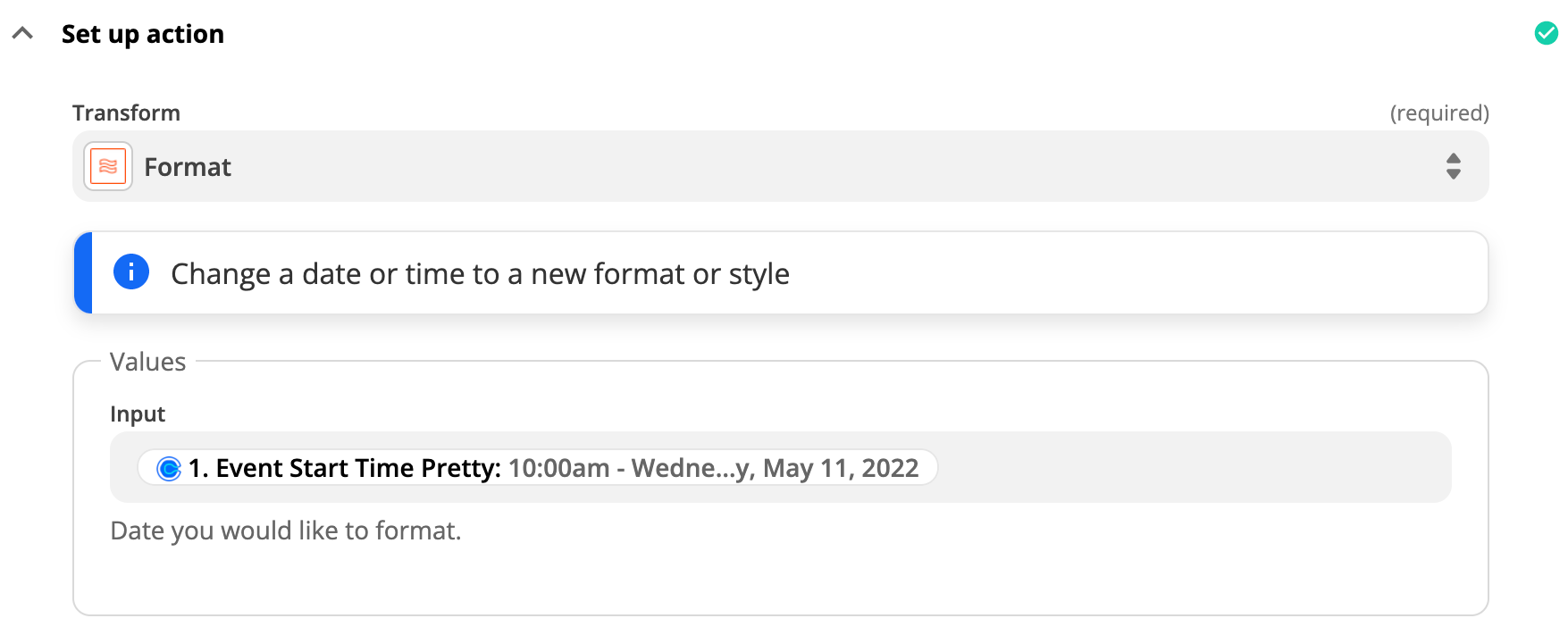 Here's the rest of the set-up.  My goal is to get it to come out as May 11 2022 10:00:00—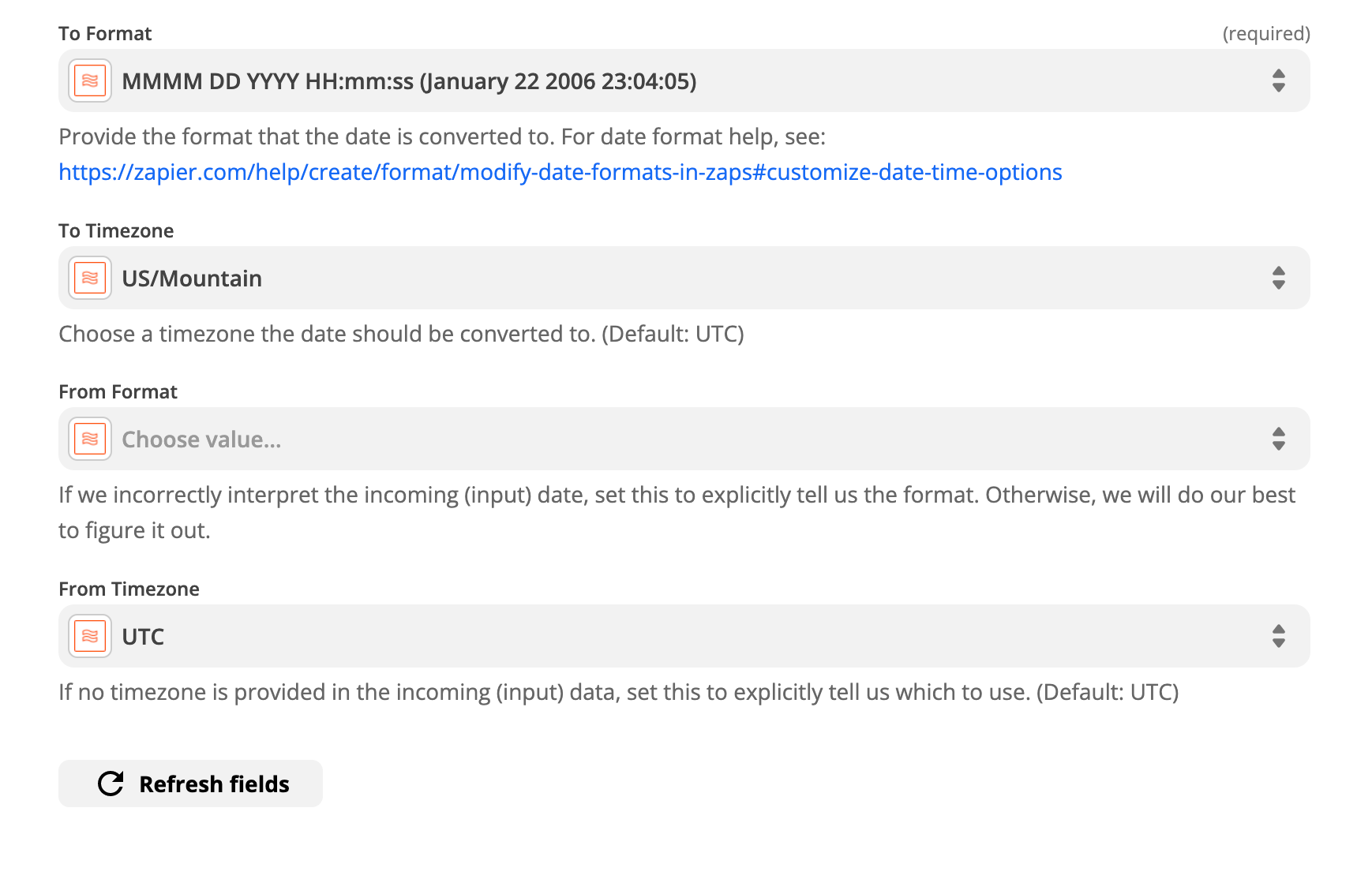 BUT, it keeps coming out with this, which I think is just spitting out TODAY'S date, and not May 11th, and I don't see anything (at least myself) that I have incorrectly adjusted—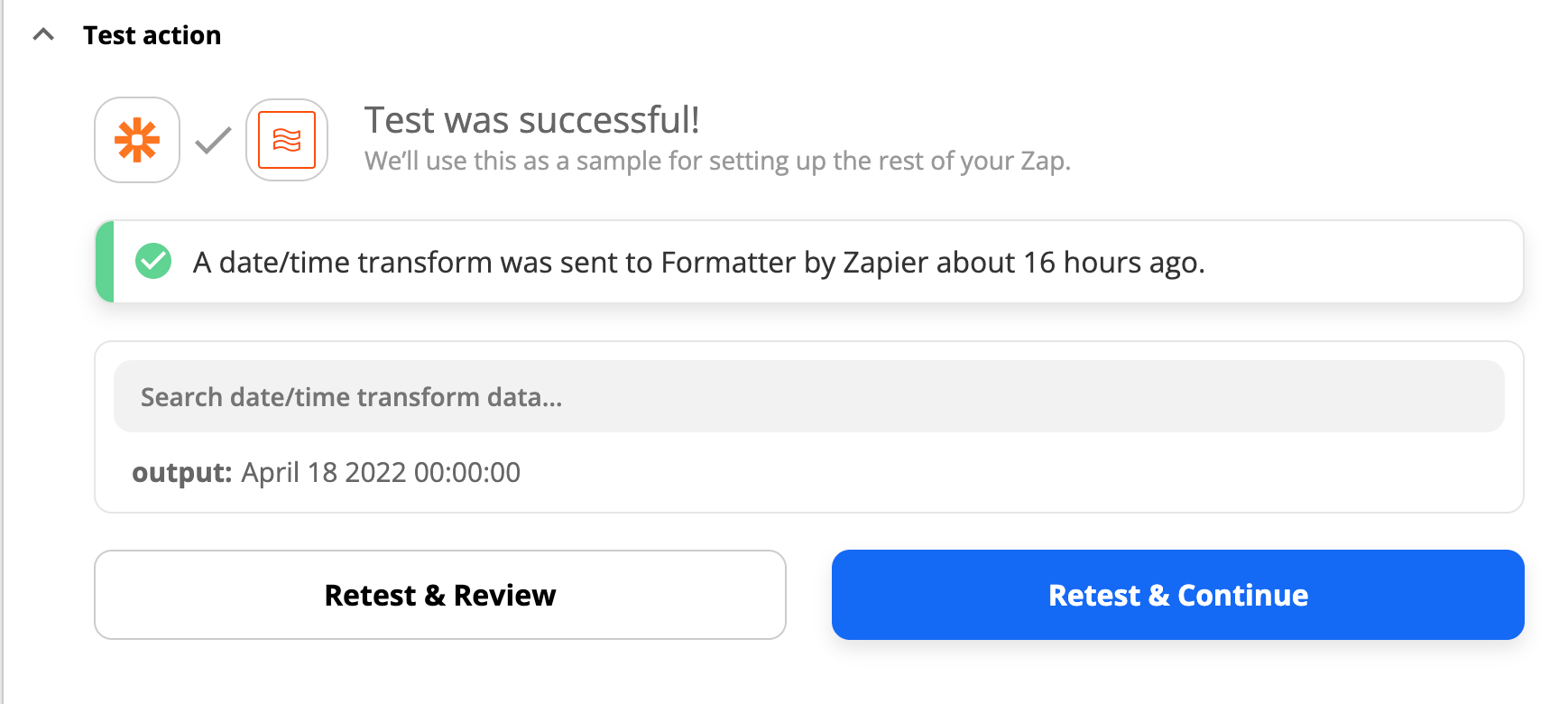 Does anyone see what I might be doing wrong?
Thanks in advance!
Best answer by Metagrate_John4man 19 April 2022, 05:40
View original