I am having some trouble with updating a profile field in a HubSpot Zap. The field in question has a list of possible options and they need to be matched accurately to register as an update in the HubSpot system. One of those options has a comma in it. 
If I hand type in the text it works, if I select from the provided list it works, if I pull in a result from one of the previous steps with a comma and try to test it doesn't and the error only reports the text before the comma.
Here is a screenshot as an example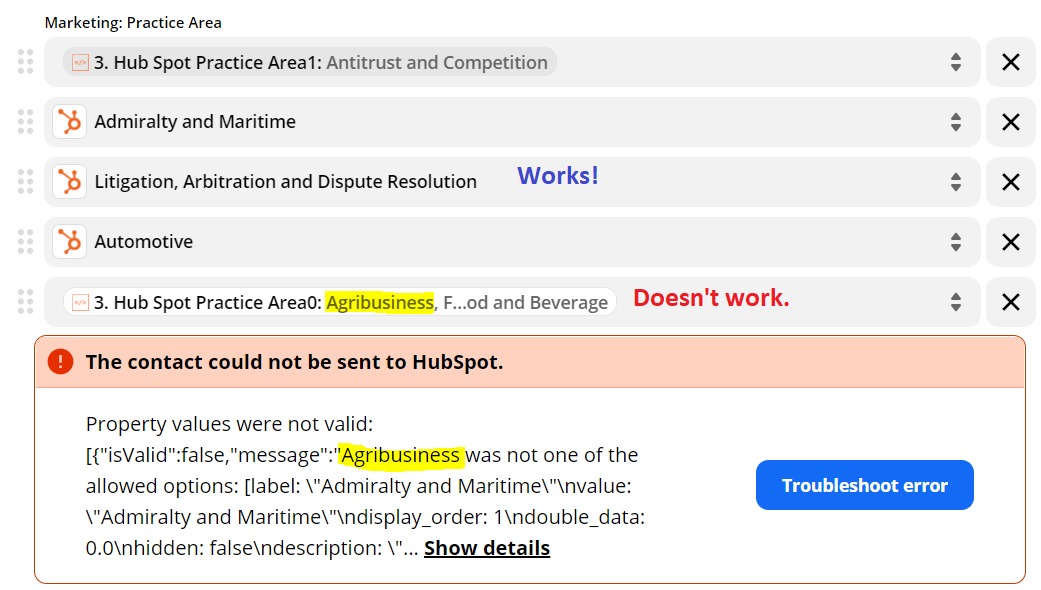 There is another community post with the same issue but the answer did not help in this situation. Using an alternate comma character or U+201A still presents me with the same error. 
Any ideas?
Thanks,
Nicholas
Best answer by Troy Tessalone 8 December 2020, 06:37
View original