I have had many hubspot zaps working without any issue and then today my zap triggered on DealClosed WON has stopped working. 
I have tried creating a new zap with hubspot and hupsot works for contacts etc, but if I try to trigger anything based off a deal it gives me this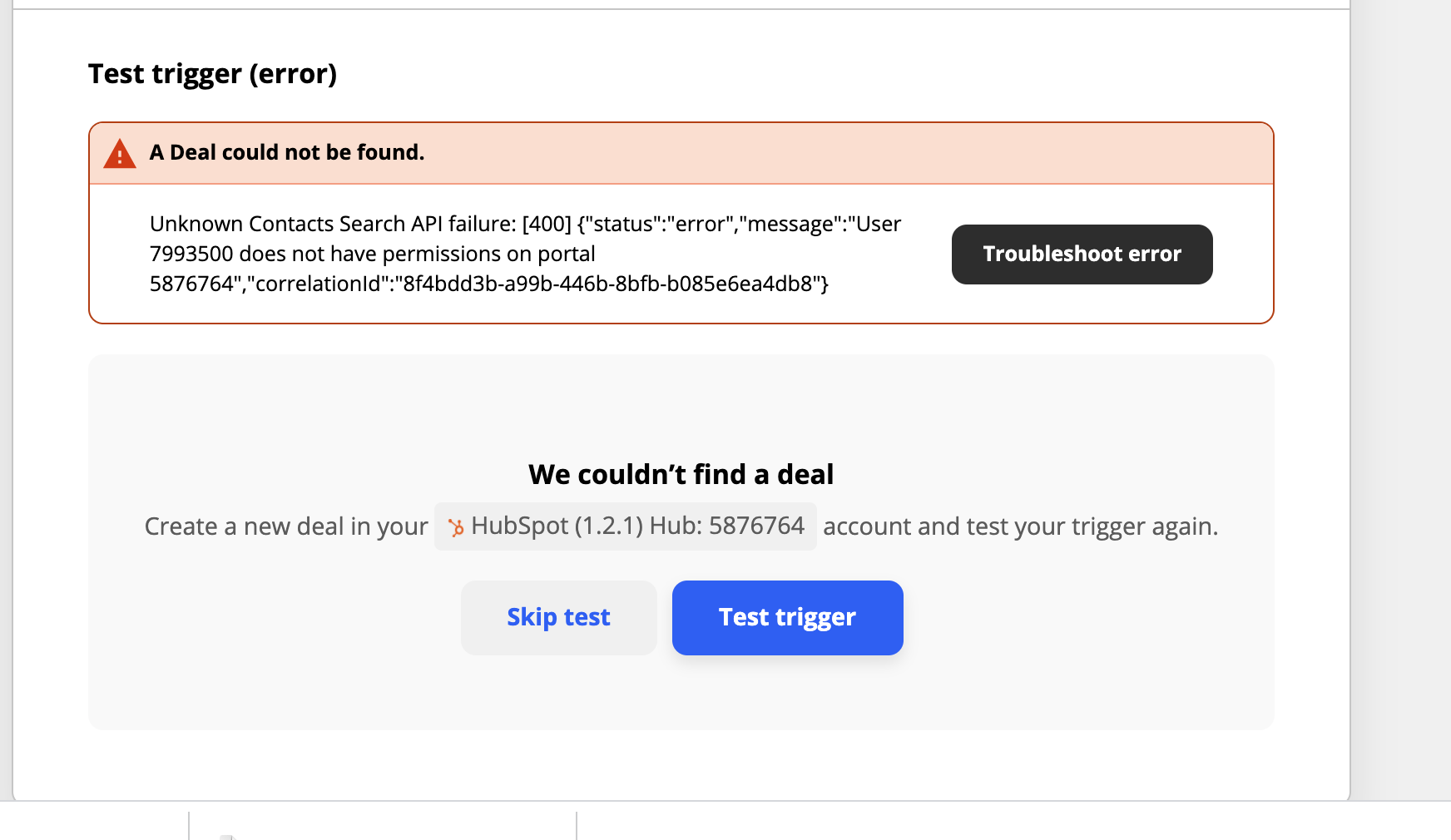 I did have two connected accounts which I no is a NO NO but I have since removed one, and all the zaps using the existing connection are fine. 
And new zaps with contacts work. 
Very odd.