Hi! 

I'm not completely new to Zapier, but I'm sure there are lots of things I don't understand properly. 
I tried to integrate JotForm and Google Calendar, so I'd get detailed calendar events with an informative title. The core problem was that I couldn't do that with Monday.com where this information is, but I'm trying to get around that problem by doing the calendar events via JotForm that we use as well. 

I didn't manage to do this, even tho the zap said it's working. Nothing appeared in the calendar, but everything else was like it should: I was able to make the event as detailed as I wanted, in Zapier's end. Here's a picture of the view:
 

After that I tried to do it via Webhook which seemed promising but the problem there is that it doesn't split the information like the previous way did but it shows a lot of essential info in the same section (following image shows what I'm talking about). So now I can't get the address to the location section because the form's address is between all that other info, and I can't get the client's name to the summary because it's as well there among other stuff.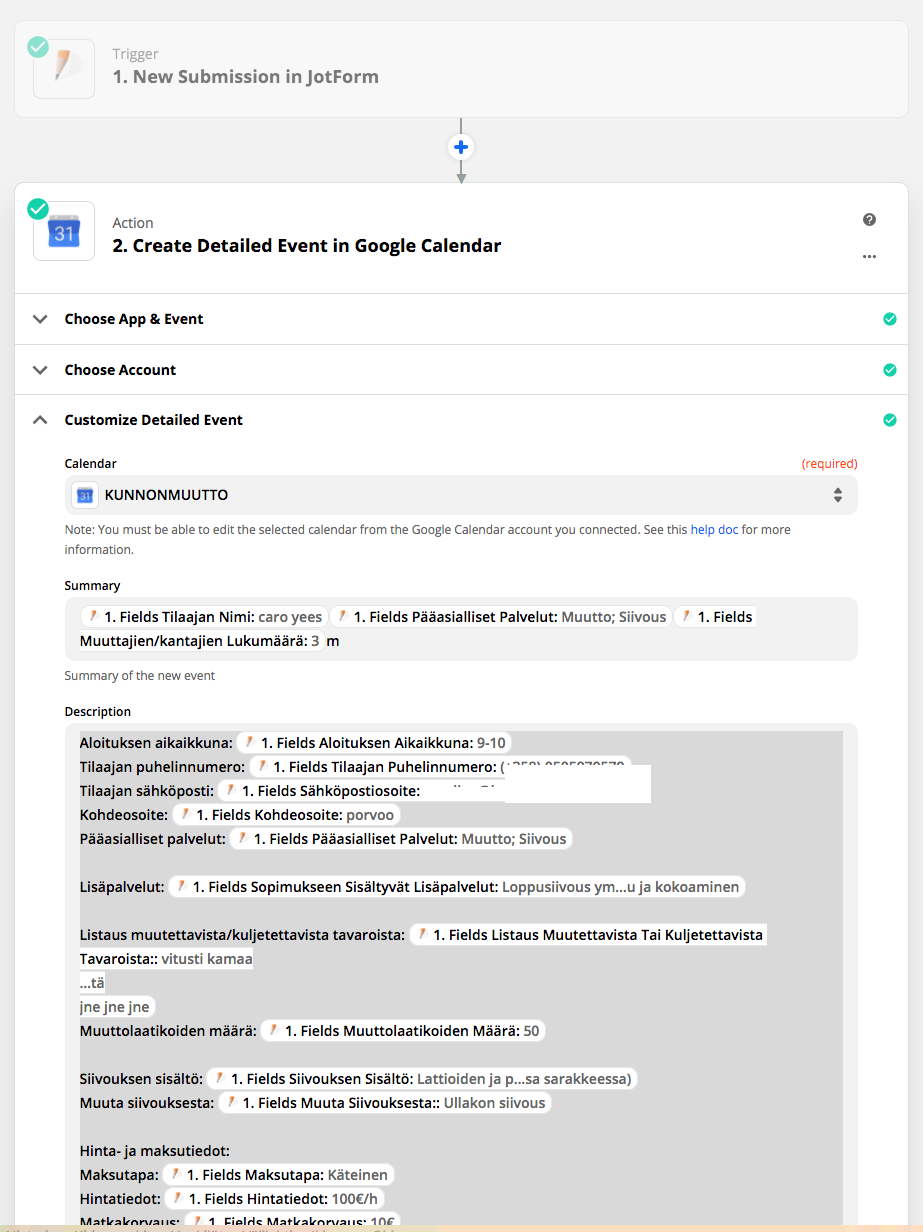 Also the date field was weird: it showed the day, month and year in different sections. I put all of them in the starting date and ending date sections so I could test it. 
It still didn't work. Nothing appeared in the calendar even tho the zap said it's on. 
Does anyone see where I failed or know another way to try this? I've spent a month on trying to figure out how we can get our detailed info to Google Calendar (or any calendar, we can totally take another calendar in use if it fixes this) and I feel so stupid, I know it shouldn't be hard. 

Thank you for your help!