I have multiple Zaps that integrate JotForms with Trello. These were working as expected a week ago. Then, I started getting multiple "502 Server Error" emails, which I have gotten in the past when Trello/JotForm have been down temporarily. However, I've been getting them every day for the past 5 days or so, but I didn't see any failed Zaps. Then, this morning, I received a new error email with this message: "Trigger partner failure: ('Jotform throttling https://zapier.api.jotform.com/form/90435131864152/submissions?orderby=created_at%2CDESC&limit=100', 60)"
I went into the Zaps and it said I needed to reconnect my JotForm account, which I did (no changes have been made to my JotForm account or Zapier account). After I reconnected my account, I went to the next step to make sure it was working properly. However, now I am getting the error below when trying to select a form as a trigger: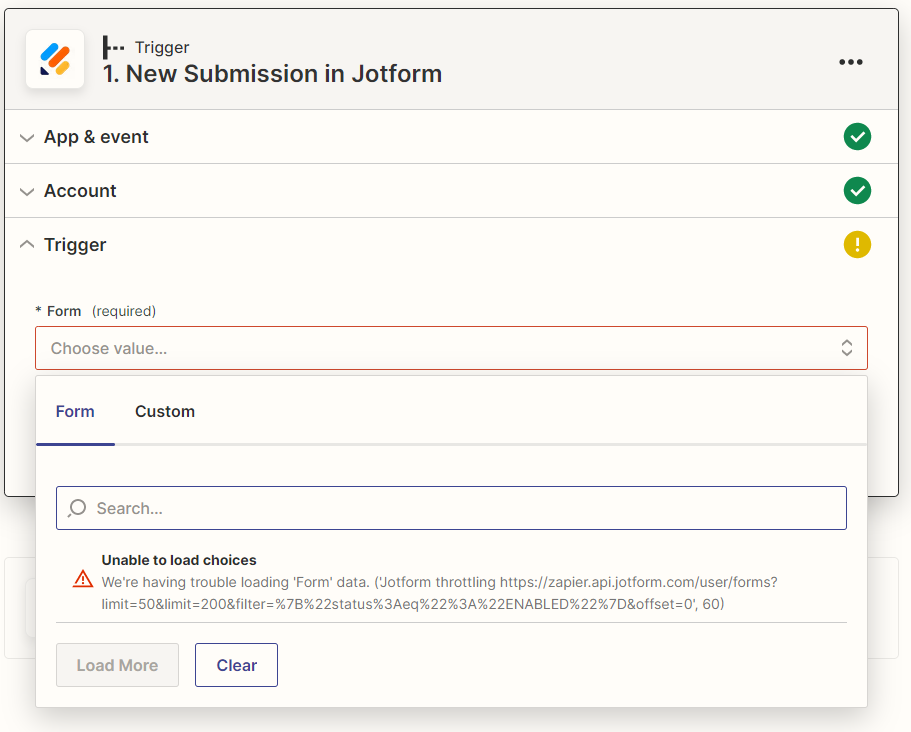 Any recommendations for this? Like I said, we have not made any changes to our account as far as I'm aware.