This post has been edited by a moderator to remove personal information. Please remember that this is a public forum and to remove any sensitive information prior to posting.
I need to push email data from facebook ads mess (when customer send) to Keap.
I created and installed zap according to the instructions.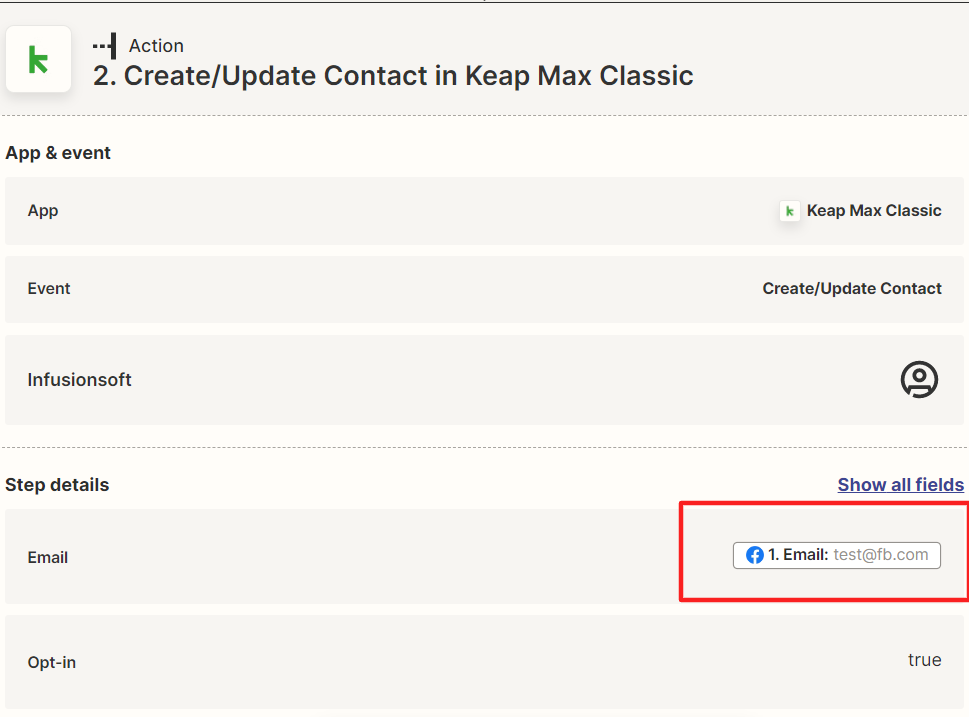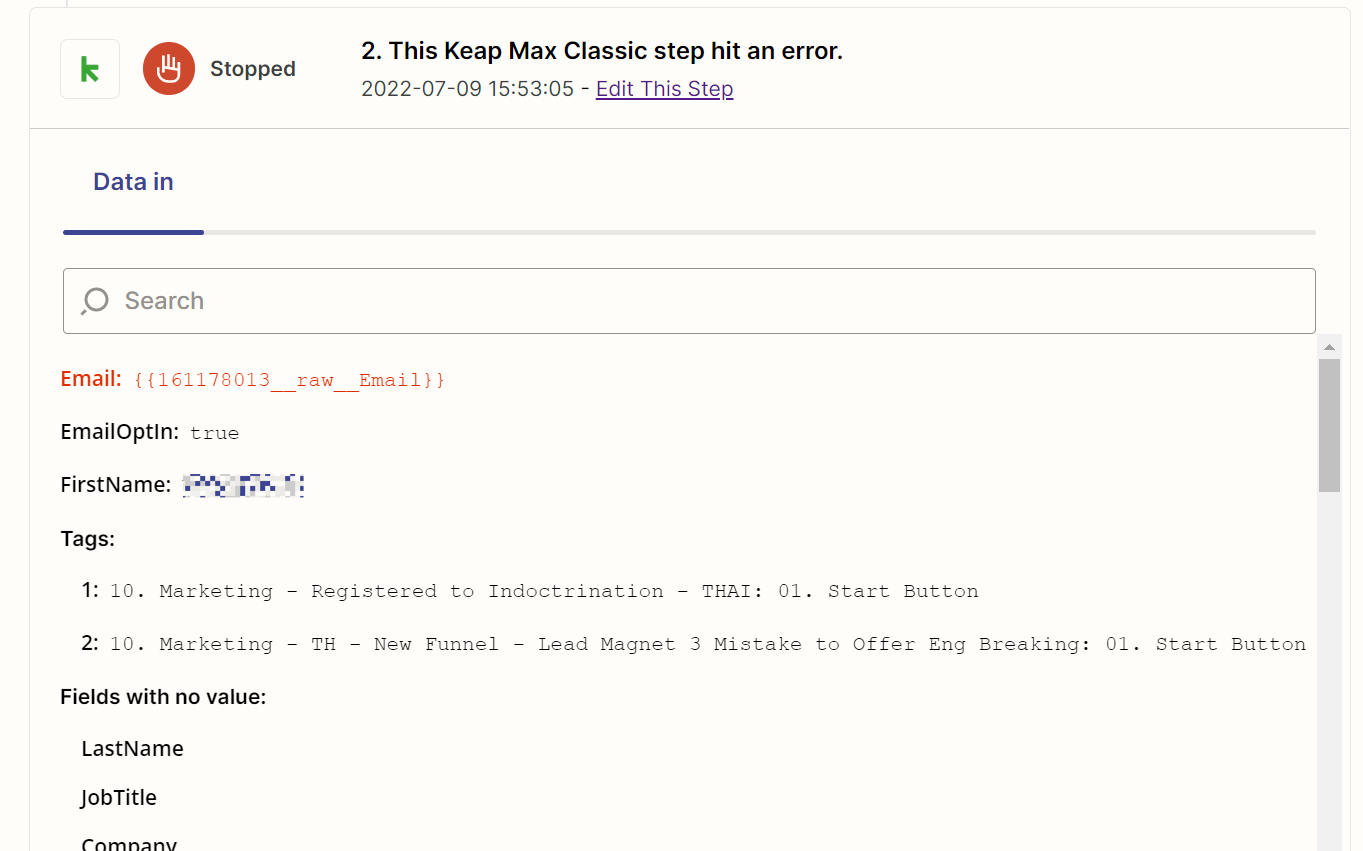 But, I have not seen any emails pushed to Keap. I have checked and see the error message as shown below.

I really don't understand what this error is. Data out:
Now then, what should I do?