GUIDE: How to Send All Data from the Previous Zap Step to another Zap via Webhooks
Issue
How to send data from a previous Zap step to a Webhook action without having to remap all the data points.
Solution
Use webhooks to configure the data transfer.
Webhooks are used to chain Zaps together.
This solution will use 2 Zaps.
Help
https://zapier.com/apps/webhook/help
Zaps
Zap 1 - Steps
Trigger: [App] - [Event]

NOTE: Can be any app event

Action: Webhook - POST

Select POST for the Action Event
Add your webhook from the Zap 2 trigger step as the URL field value
NOTE: That's it, don't add/remove/adjust any other of the default settings

By doing so, this will send all the data from the app's Zap trigger event to the webhook which will trigger Zap 2
Data fields description: If you leave these empty, all fields from the previous step will be used.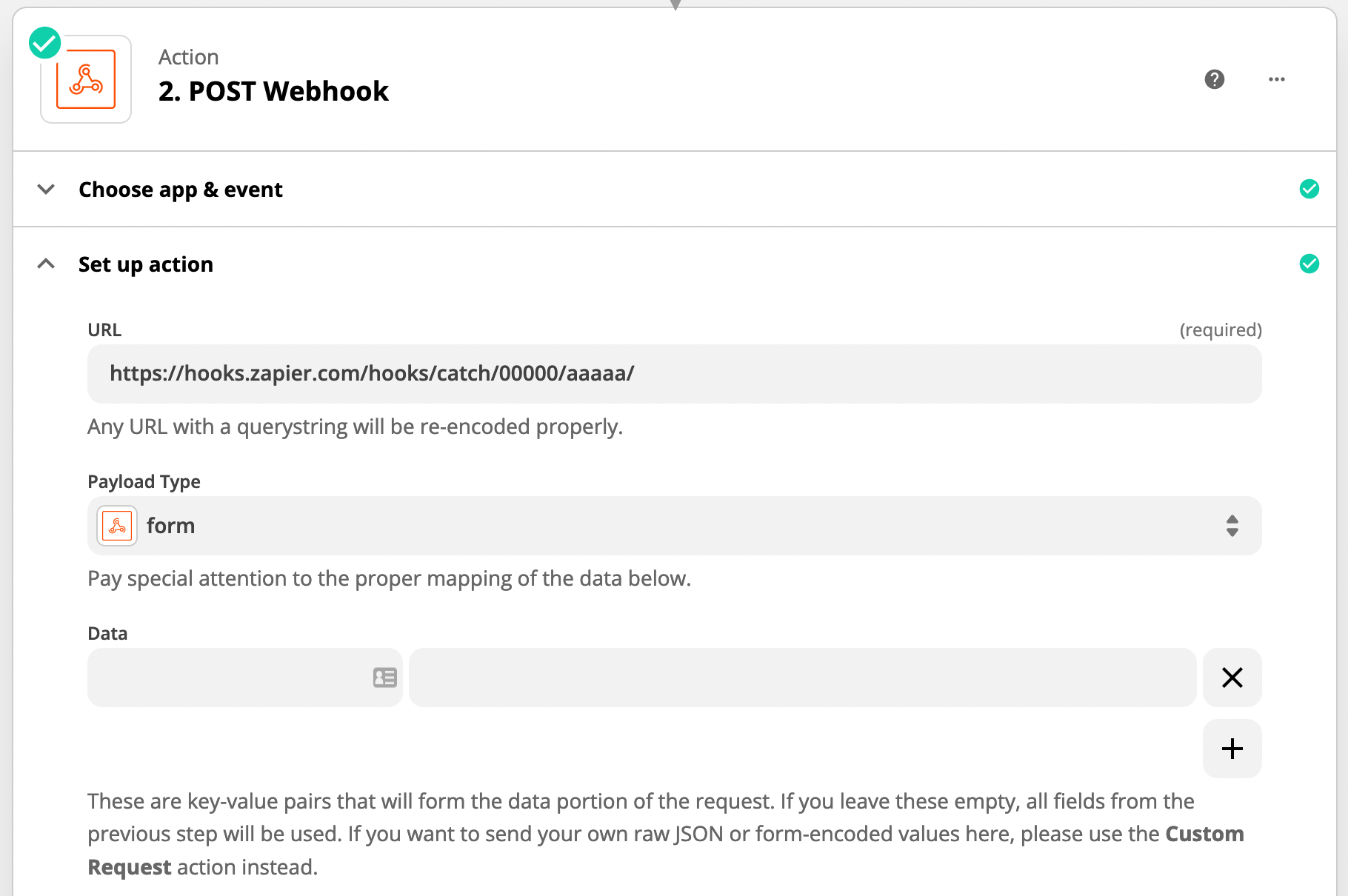 Zap 2 - Steps
Trigger: Webhook - Catch Hook

NOTE: This will generate the webhook URL to place in the Zap 1 step 2 config as instructed above
NOTE: Make sure to test your Zap 1 step 2 in order to send data to the Zap 2 trigger webhook so you can configure your Zap 2 action steps

Action:

[app] - [event]

NOTE: Up to you to determine how you want to use the data from Zap 1!
Tips and Inspiration contributed by: Troy Tessalone - Automation Ace