Hi there,

I'm Paul and I am creating the new Zapier app. I referred to Gravity From app and I don't know how they can create a WebHook URL for authentication. I did some research however I cannot figure out how to do that. Any idea or documentation? Thanks for your reading.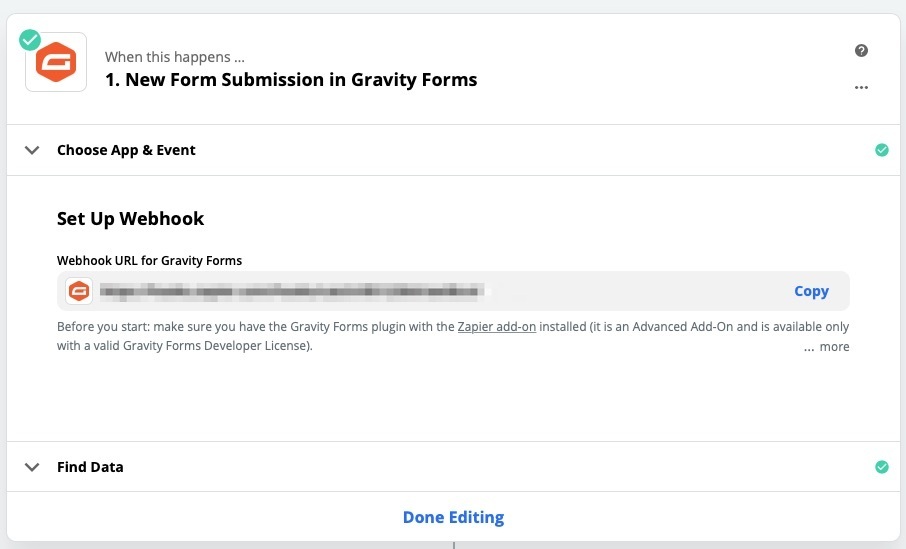 Best answer by AndrewJDavison_Luhhu 18 September 2020, 09:39
Hi @dev-yme 
You need to add the Gravity Form's "Zapier Add-On" in Wordpress to make this work - then you input the the webhook Zapier gives you to connect your form.
This guide talks you through it: https://docs.gravityforms.com/zapier-add-on/
View original