Hi everyone. My name is Richard Enlow, a designer here at Zapier, with some big news!
At Zapier, we're continually looking for ways to give you a peek into how Zapier is working for you. With that in mind, we've launched a new Beta feature called Top Zaps. Top Zaps help give you into a window into just how many Tasks your Zaps are using over time. We talked to Zapier customer Andrew who says that he would use Top Zaps as a way to see how many new lead signup workflows Zapier is helping kick off a month. Another Zapier user, Flavio, mentioned that seeing his Top Zaps helps give him peace of mind that the Zaps he created haven't run amok.
How to access Top Zaps:
Find a link to Top Zaps from the Task History section of Zapier.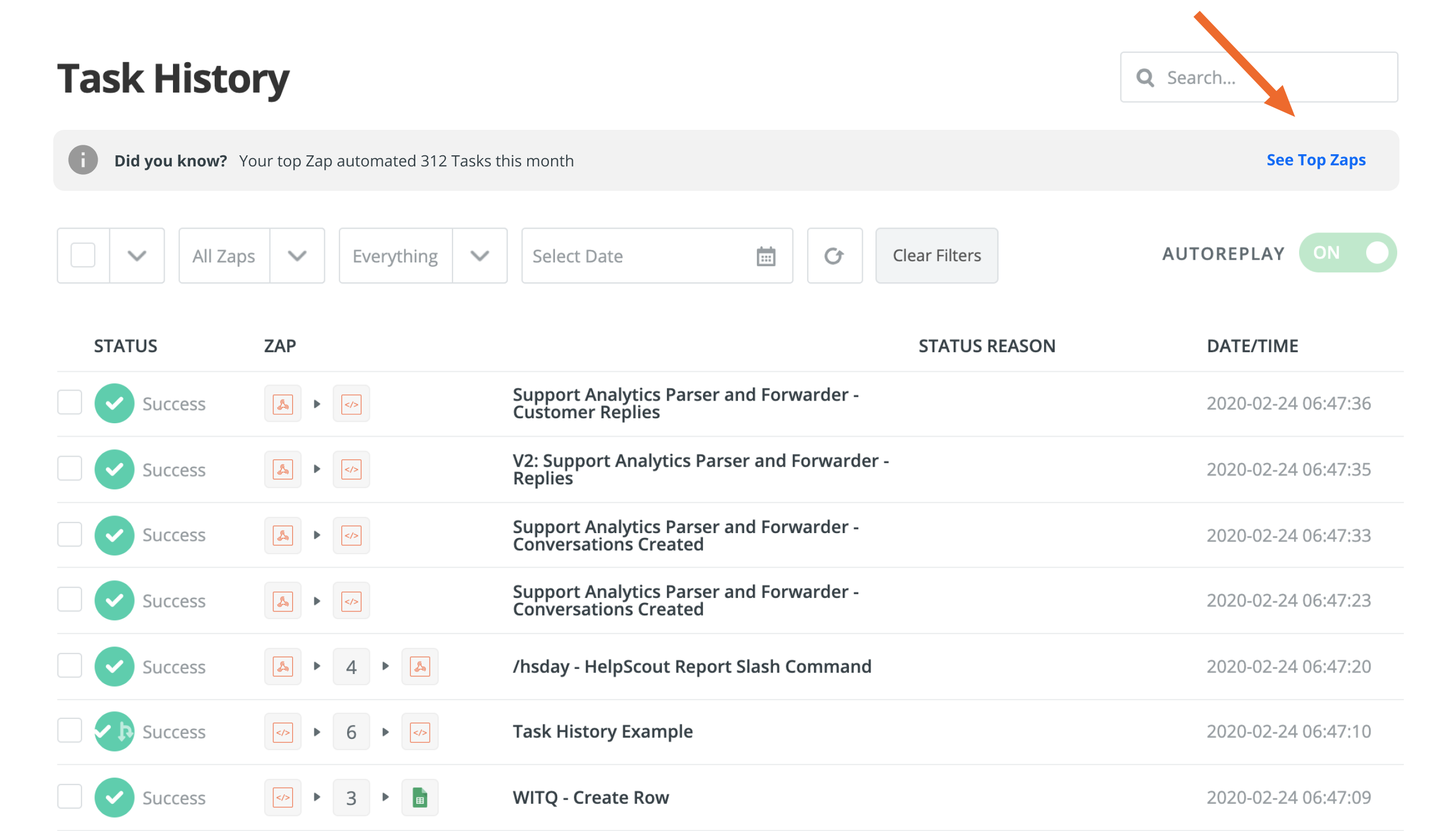 After a click, you'll arrive on the Top Zaps landing page, which will show you a list of your Top Zaps sorted from those automating the most Tasks to the least for the current billing period. If you have more than 100 Zaps, your Top Zaps will be limited to 100 Zaps.
What's next for Top Zaps?
We're looking for ways to make Top Zaps better for you. Soon you'll be able to See Top Zaps by a specific user, folder, and more. What more, we're planning on helping you to focus on Zaps that might be problematic by helping you to filter by those with the most issues.
We'd love to hear from you. In what ways are you using Top Zaps?