I'm trying to create a super simple app with Glide and Zap that lets me record fertilizer sprays throughout the year. I'm using a form from glide to input the info in a google sheet and gathering daily weather data in another worksheet. The records need to have both weather and spray info in one place. 
So I have one worksheet that has Daily JSON updates with weather, and another with the form answers from the app. There's row Ids on everything, and the spray info updates nicely. The weather I thought would be fairly easy to update, because its always the same row A (the information changes daily - it might make a difference in record history but I don't know yet, haven't been able to test)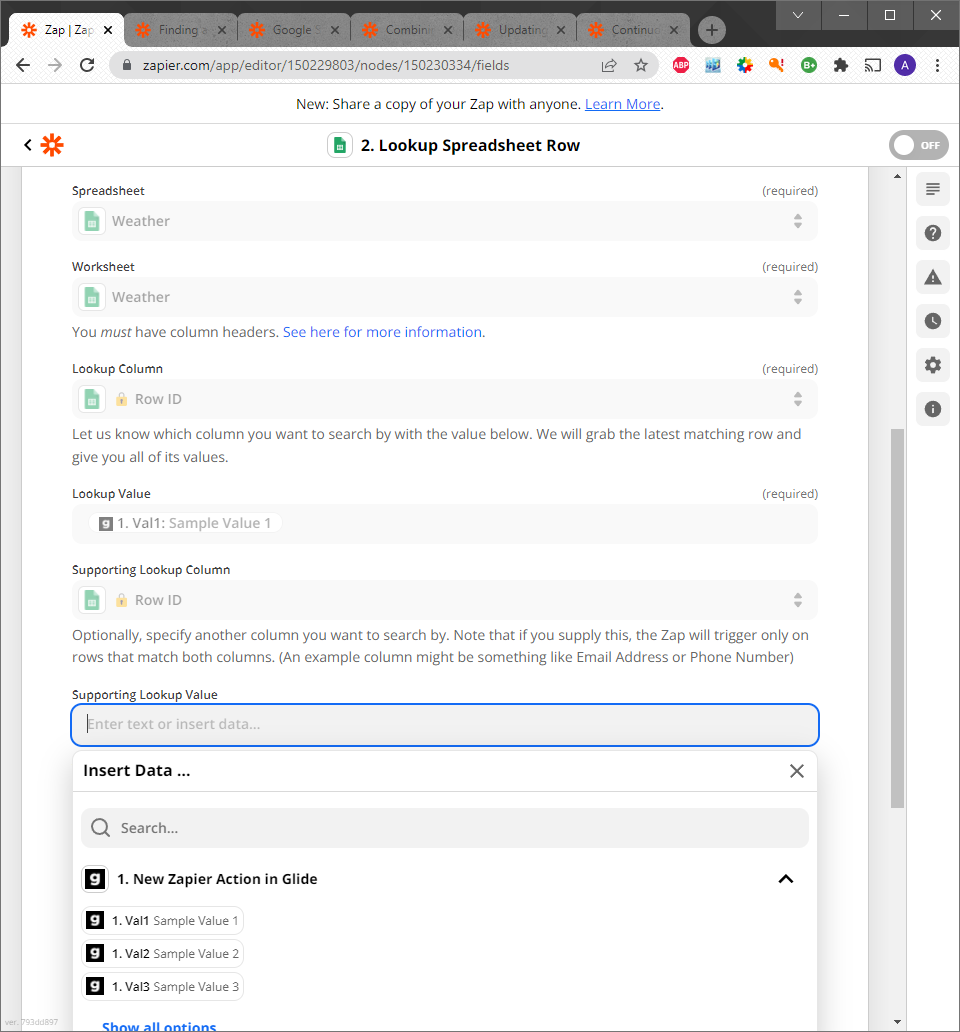 But I haven't been able to grab any information from the weather worksheet and put it into the spray record sheet. When I do the "lookup spreadsheet row in google sheets" I get the "Bargle. We had trouble getting a matching spreadsheet row. :-(Error details:
Nothing could be found for the search."  
The sheet looks like: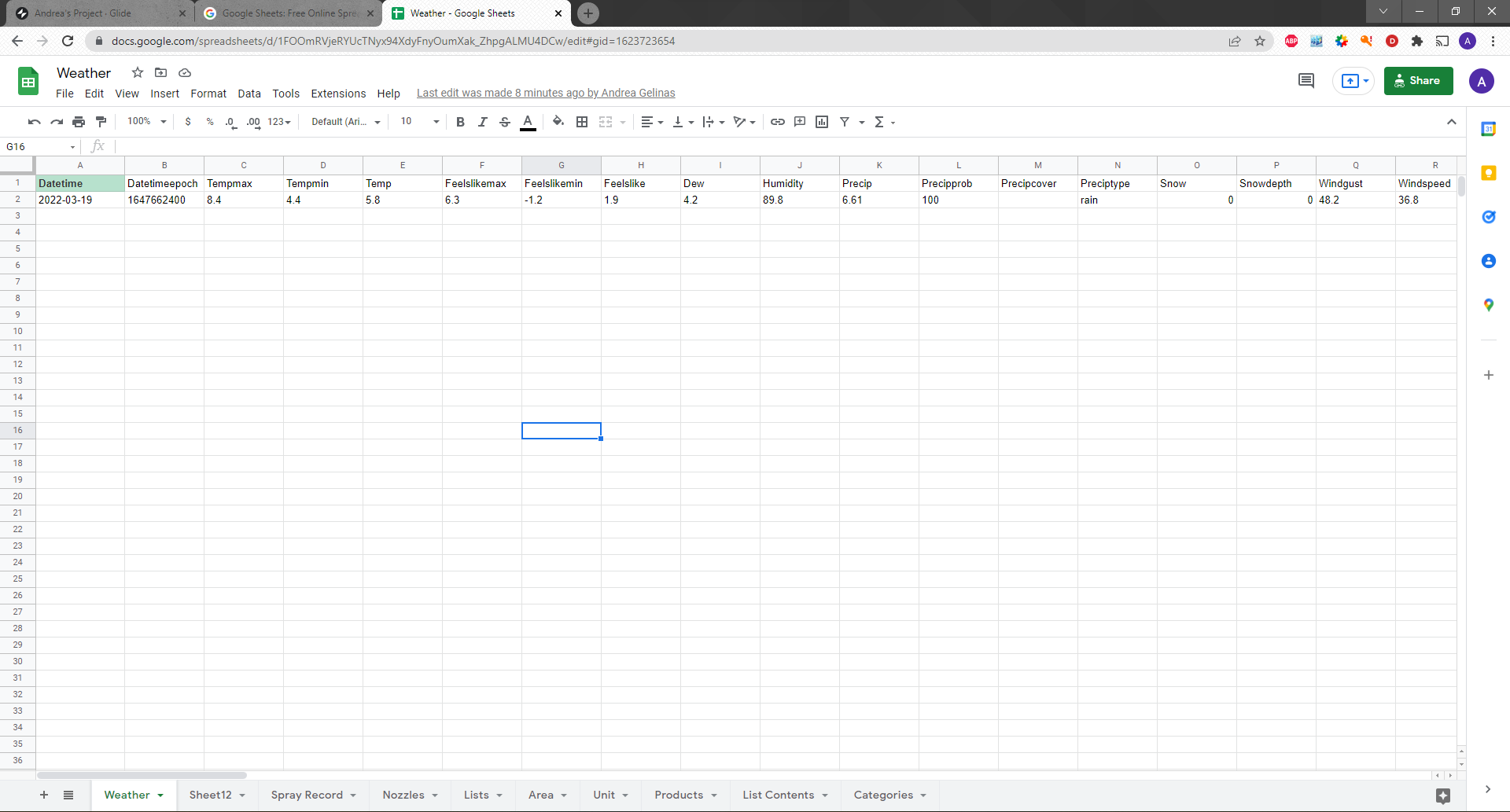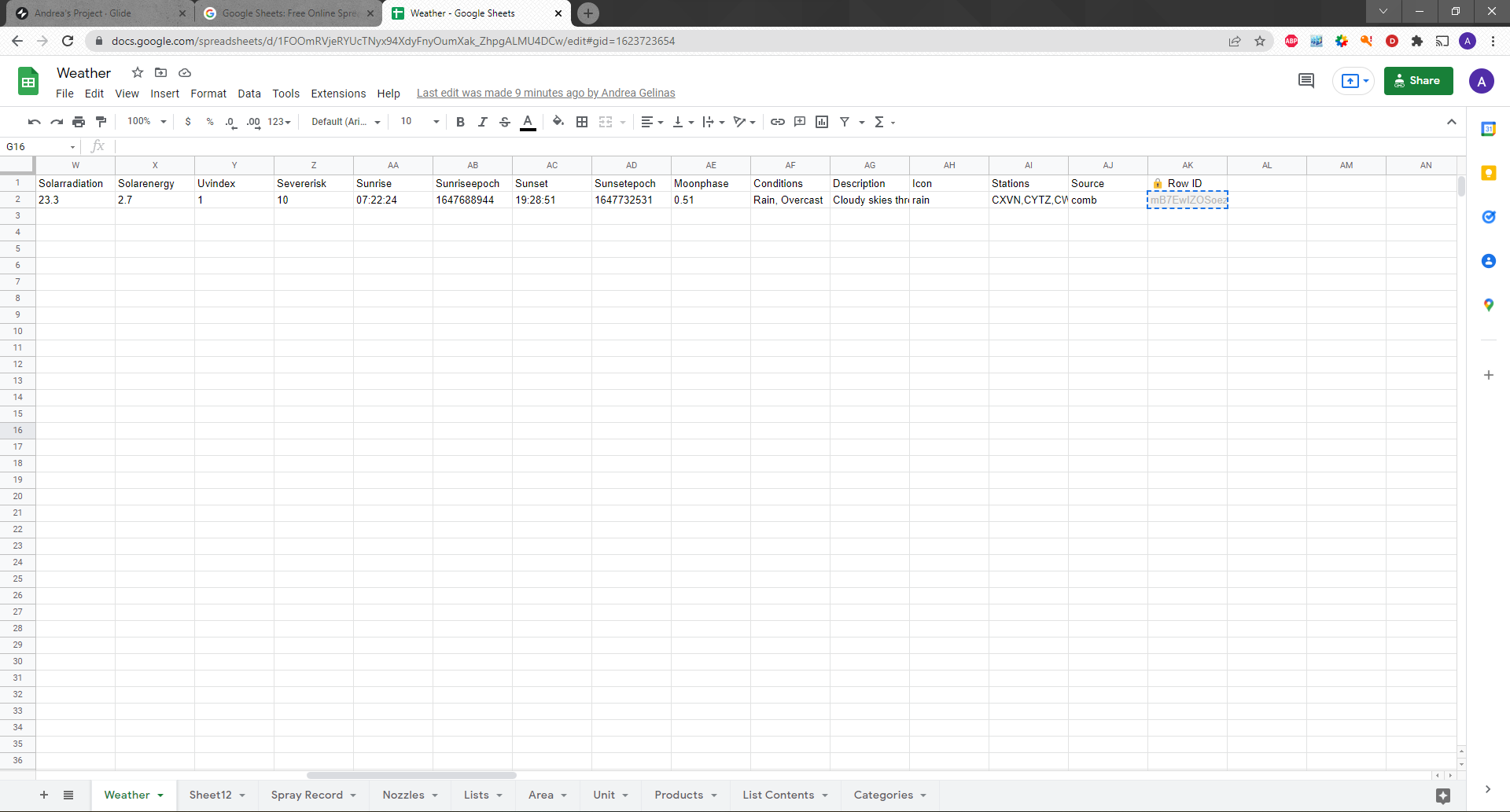 So Row 2 is updated every day. 
The spray Record sheet so far looks like this: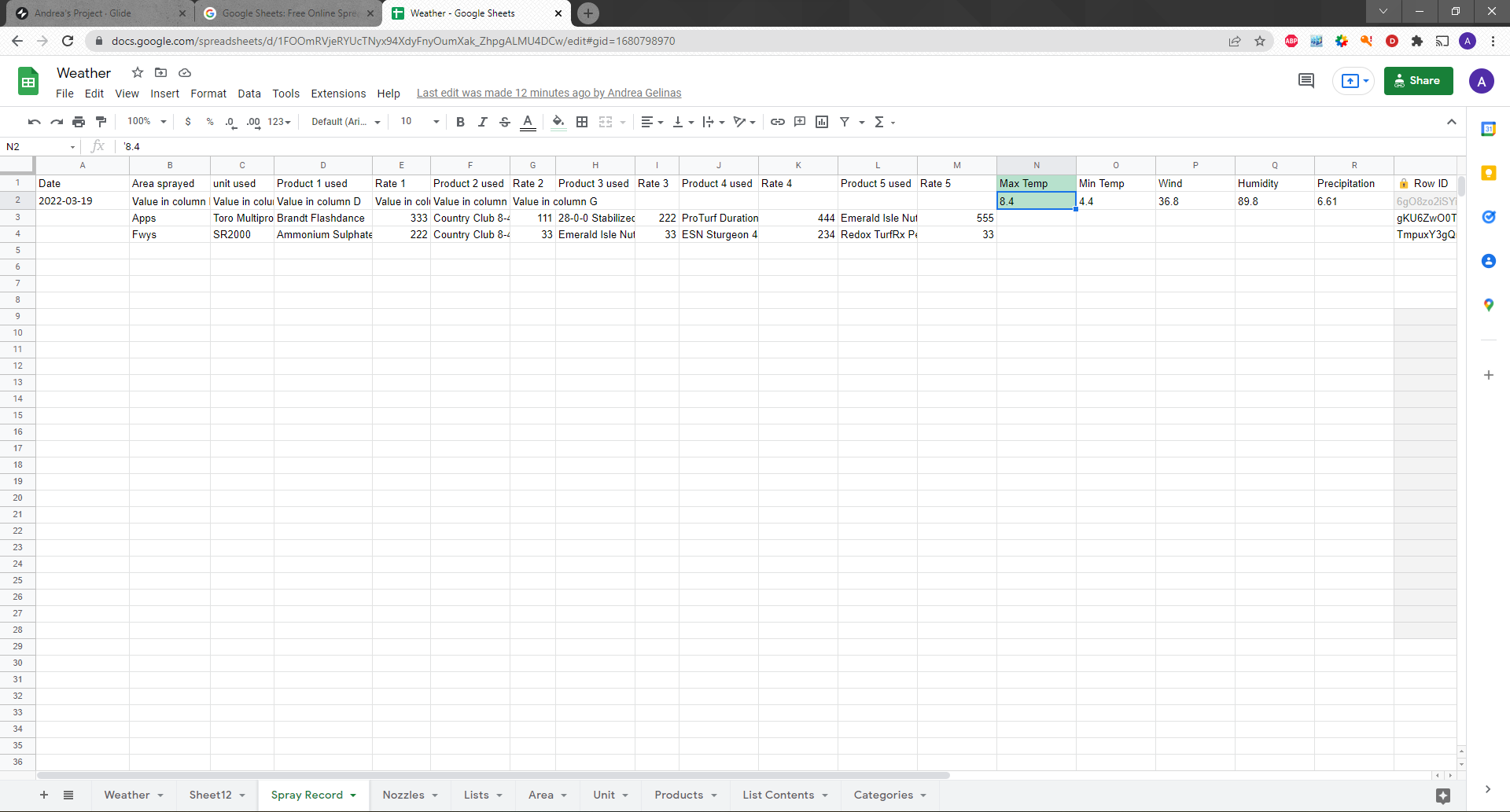 The first row where it actually worked is when I used the additional value option and used 8.4 to look up the values. But a static value won't work every time since the weather changes daily.  Also the other values were just "value in column A" Value in column B and not the actual inputted information. 
Closest I've come is just making a formula for a static row but sheets inputs it as something like ='Weather!$C$2 and that little apostrophe is all sorts of trouble.