Hi Expert, 
i have a zap connect google sheet and quickbooks. by using the information from google sheet row and create product/service in quickbooks
And i use the action "Get Many Spreadsheet Rows (Advanced, With Line Item Support)", and the output with test and view is good for me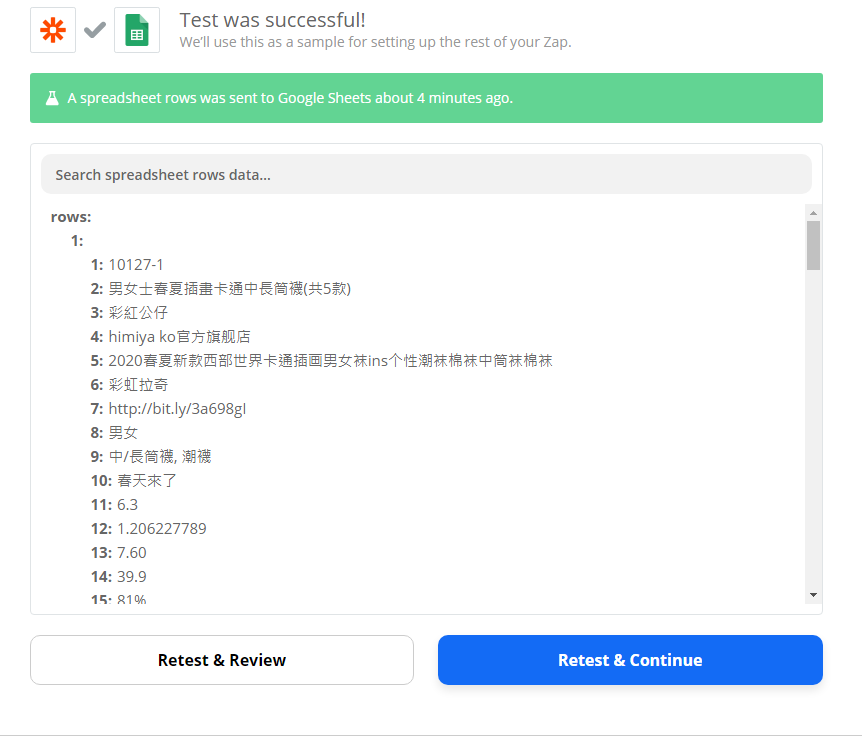 however, when i try to create the product in quickbooks, i cant not find the by column value but just return the "rows" with a long strings, like below, make i know how to create the item itemizer by row??
thanks!!