Under Set up action, Event Info there is a large form. When I click in to a field I get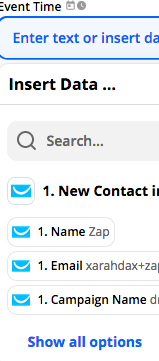 I seem to have to choose one of them but it completly puzzles me what, where, when. Searching the community and google didn't help me either. 
If somebody could enlighten me, I'll be for ever grateful!
X