Hi everyone,
I'm new to Zapier. My company is planning to use Salesmate to tracking our Leads from Facebook Lead Ads so I'm previewing some features of Zapier to integrate them.
Because I'm just in trial period so I'm trying to connect Salesmate and Facebook Fanpage Messenger first (instead of Facebook Lead Ads because it is premium apps in Zapier). I signed up for Trial Account in Salesmate and Free Account in Zapier, then I integrated my company's Facebook Fanpage Messenger into Salesmate and chose that when a Facebook user send a message to our fanpage, Salesmate will automatically create a contact. I chose First Name, Last Name, Owner and Country (the image below):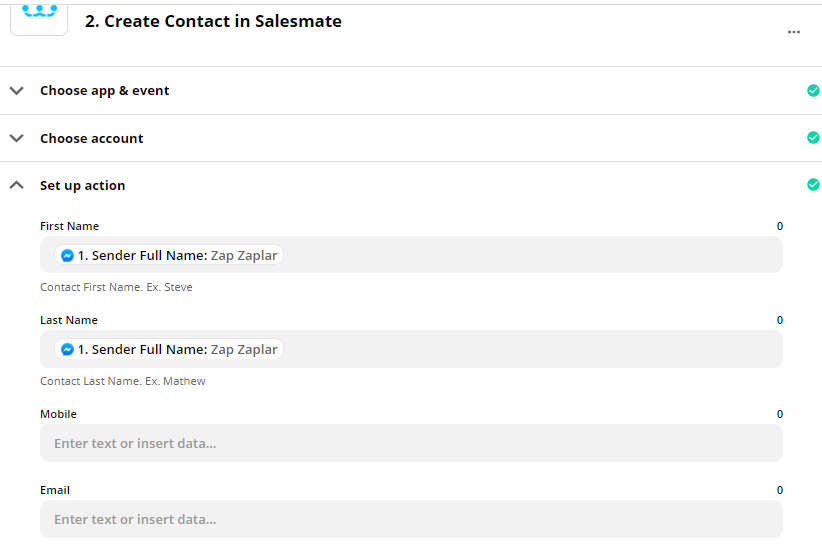 but Zapier still sent to me the mail notifying that "Name is required":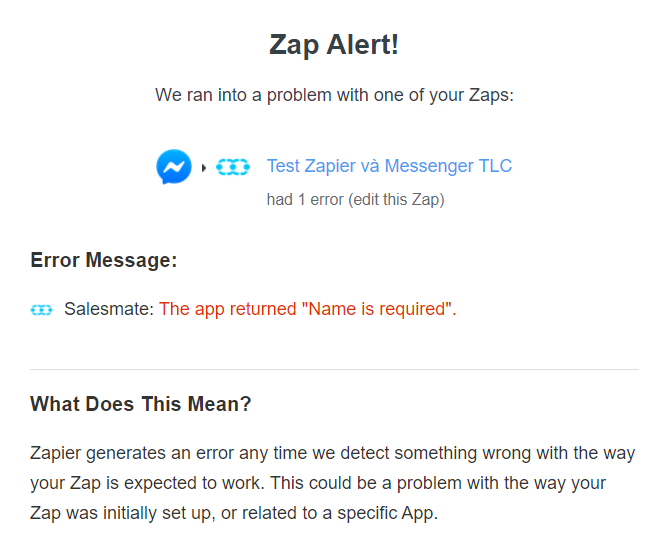 There is no field of Full Name or Name like what the mail mentioned. It makes me confused so much :(
Could you guys help me about this? I've checked and then tried many times but still don't know why it keeps sending me the alert mail like this. 
Thank you very muchhh.