I'm trying to connect Zendesk to JIRA to when a linked JIRA to Zendesk ticket is updated, the Zendesk ticket is also updated. 
I'm specifically looking to update status and comments. 
Can this be done?
Best answer by nicksimard 8 April 2020, 23:58
Hi there!
I checked the Update Ticket action for Zendesk and it does appear that those fields are available: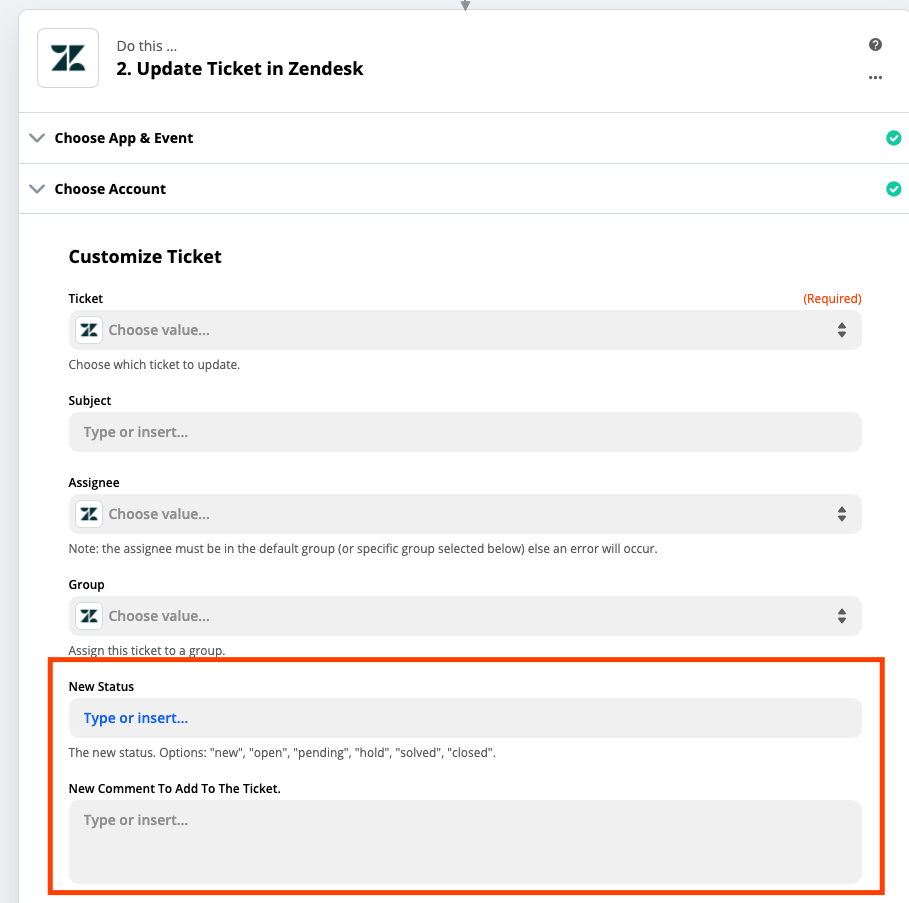 The first part of your Zap will require that the JIRA issue have the Zendesk ticket ID in a field, or that you use a Find Ticket step between your JIRA trigger and Zendesk action. If you need help with either of those, please let us know!
View original