Hello everyone,
I have recieved this message from Zapier today: 
Mili,
Just a heads up: You're now over 80% of your Zapier task limit for this billing period. When you reach 100% of your task limit, we'll start holding your tasks. Held tasks will be stored in your Task History, but won't be completed until you upgrade your account.
To make sure your Zaps continue working for you, we recommend you upgrade your plan.
If you have any questions check out our help documentation. Or, reply to this email—we're happy to help!
---
What is really confusing me and bothers about this message is when I check how many successful Zaps we have had during this month (from 04.01.2020. - 04.09.2020)  it says 439 successful zaps (image attached)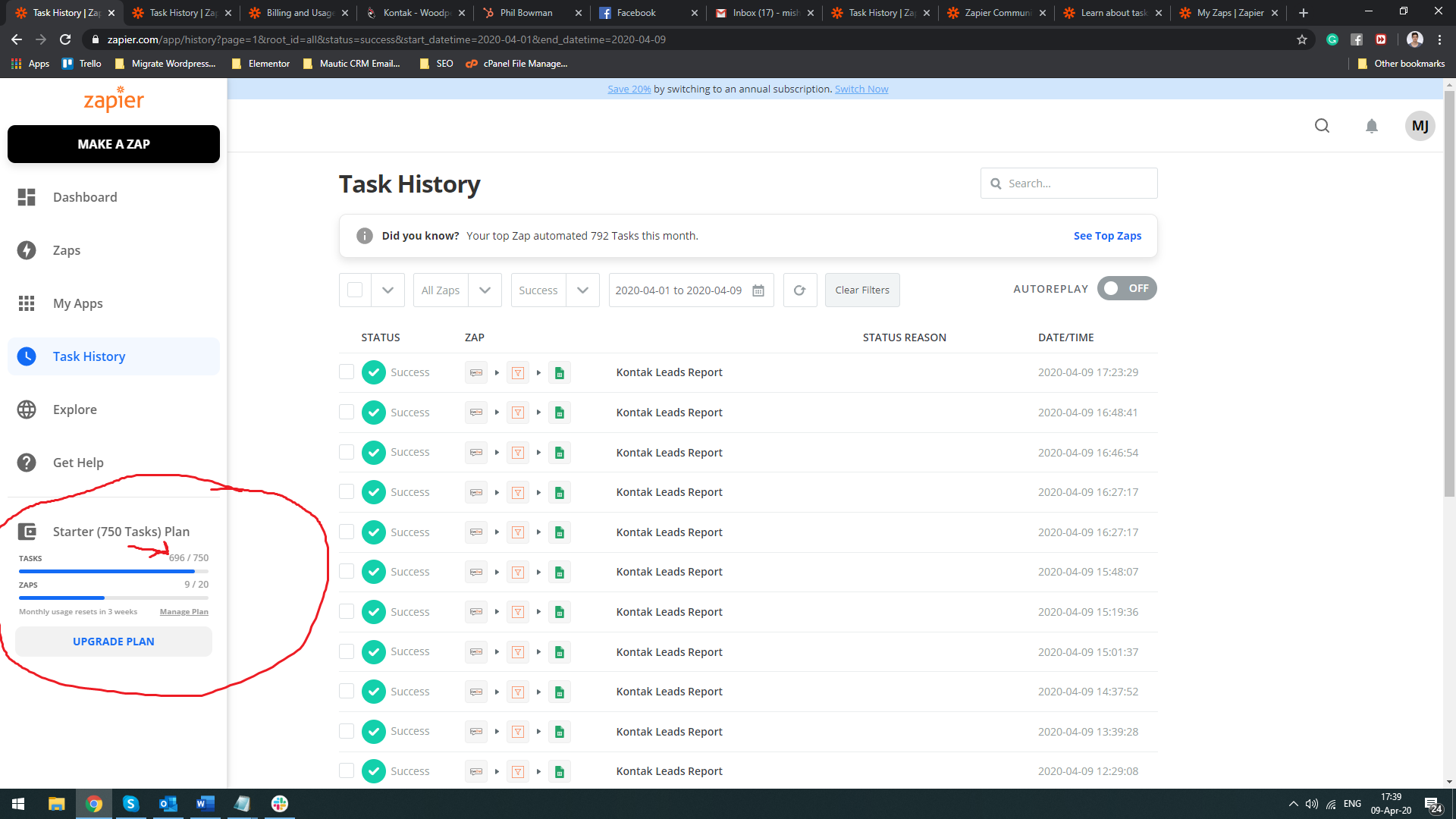 Could someone please tell me what is going on?
Best answer by ikbelkirasan 9 April 2020, 18:00
Hi @Milivoje Jokanovic - What you have selected in the first screenshot are all the zap executions that have taken place, but those don't count as 1 task per execution. To find out how many tasks are counted per entry, click on one of them and scroll down to where it says Total Tasks Used.
To get a better understanding about how tasks are counted, I'd suggest you read this article.
View original