Hi.
I'm trying to create a zap that upload to my 1 pof my youtube chamels avery video that i upload to the other youtube chamel.
I can't pass the error: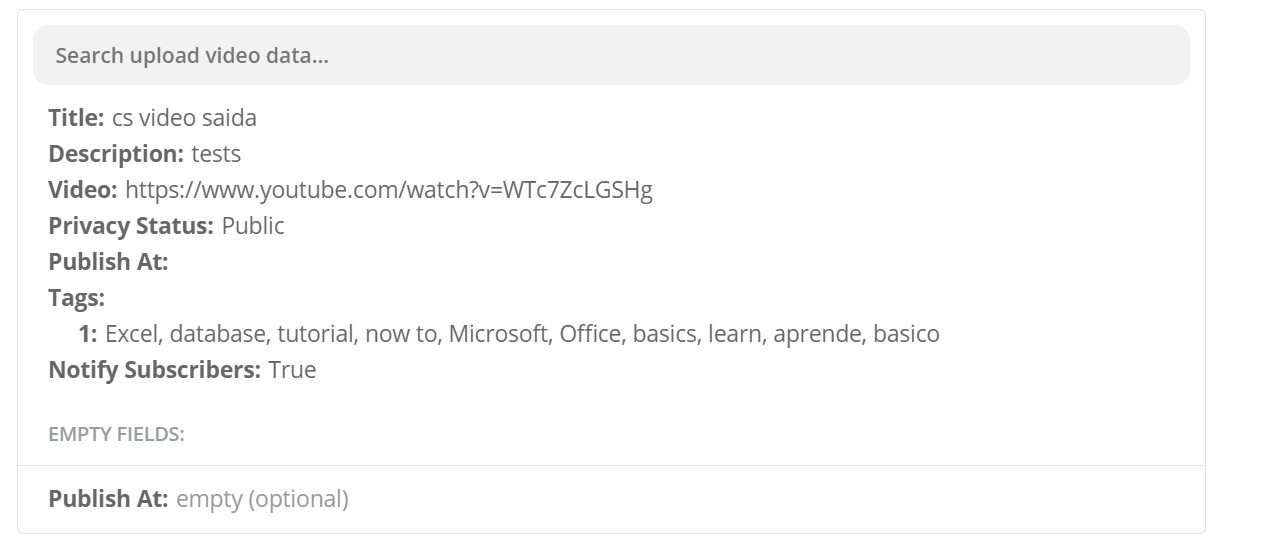 What can I do?
Tanks
Best answer by william 7 June 2021, 20:09
Hey @social.gaming6, hope you're well, I just wanted to check in here!
Troy is correct, when sending a video to Youtube we have to send the video file itself. 
The YouTube link will only direct YouTube to the HTML web page for the YouTube video. If we send that link through, YouTube will try to fetch a file from that URL, which would end up being the HTML file for the page. This is why we run into the HTML file type error.
If we want to send a file directly to YouTube but to different channels, we would first need a storage option located in the cloud, such as Google Drive. From there, we can use two zaps or two YouTube steps in a single zap to upload that file to YouTube. The zap would be triggered by a new file in Google Drive or a New File in Folder.
As for titles, tags, and other metadata, you'll need a way to pull that data into the zap.
Perhaps you could use a Google Sheet to store the title and tags and a unique ID(that you make) for the video?
You could then search the spreadsheet for each video using that ID and that should return the title and tags saved in that row. 
The main caveats here would be that you would need to create the spreadsheet row first, and you would likely need to use the unique ID you came up with as the file name in Google Drive. This would make sure the row is there for searching and that we can use the file title from Google Drive as the search term for the Google Sheet action.
You could then have a Zap like this:
Trigger: Google Drive - New File or New File in Folder
Action: Google Sheets - Find Spreadsheet Row - Search for that unique ID
Action: YouTube - Upload Video - For Channel 1
Action: YouTube - Upload Video - For Channel 2
View original