I've have tried multiple ways to link dropbox to youtube to have automatic uploads and at the test phase I keep getting the message:
The app returned "Media type 'text/plain' is not supported.".
What do I need to put into the fields to stop this from happening?
Best answer by nicksimard 6 August 2021, 02:13
Hi @Ready Set Dance!
Correction: I've tested this and it looks like changing this setting to No on the Dropbox trigger step...
… then using this field on the YouTube step...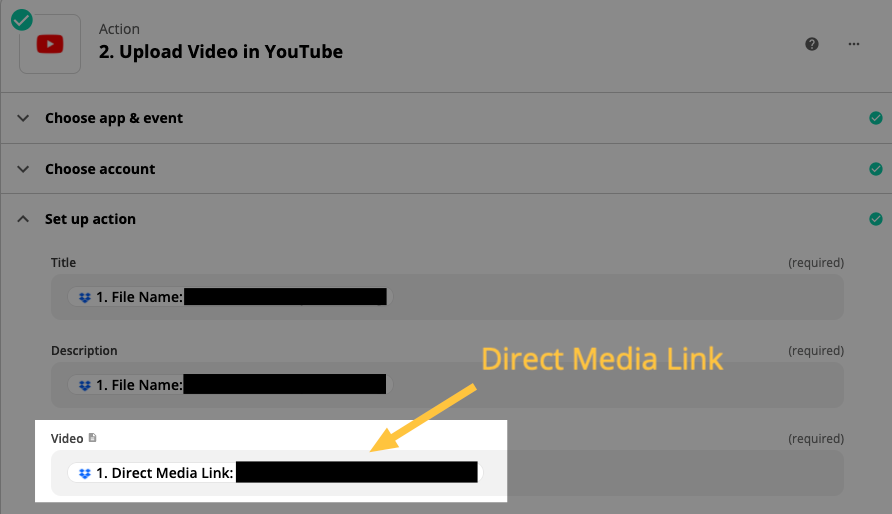 will work! Can you give that a shot to see if it works for you? I've tested it and the video was uploaded to YouTube :)
View original