I have problem with start my Zap, because Zapier inform me about this error: 
You don't have access to the "HubSpotCLIAPI@1.4.20" app anymore.
Replace the steps using this app.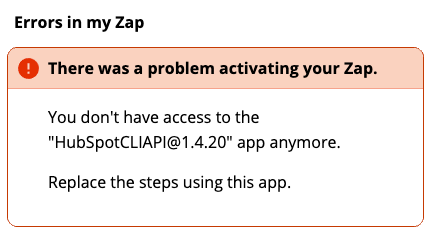 I checked again my tasks and everything looks fine.
Best answer by AndrewJDavison_Luhhu 26 May 2020, 12:57
FOLLOWUP: This was a temporary issue that's now been resolved.
View original