I a trying to create a zap to create a bill in quickbooks when i raise an invoice in xero. The whole thing is working except for getting the correct line total as I am trying to add the line total and the tax amount together as the total line value in Quickbooks. I have used numbers to add them together but I get an error saying invalid number when trying to create the Quickbooks bill. I tried using the currency format option. I cannot get it to proceed, see screenshot 3.
Best answer by nicksimard 15 April 2020, 01:37
Oh no! So sorry to hear that. A super common thing that trips people up when using QuickBooks actions is that they map trigger data directly to the Product/Service fields, but the incoming values are not something that QuickBooks will understand.
So for example, QuickBooks wouldnb't understand Zapier Hoodie, Donuts, and Bread. Instead they'd want to see 32, 30 and 29: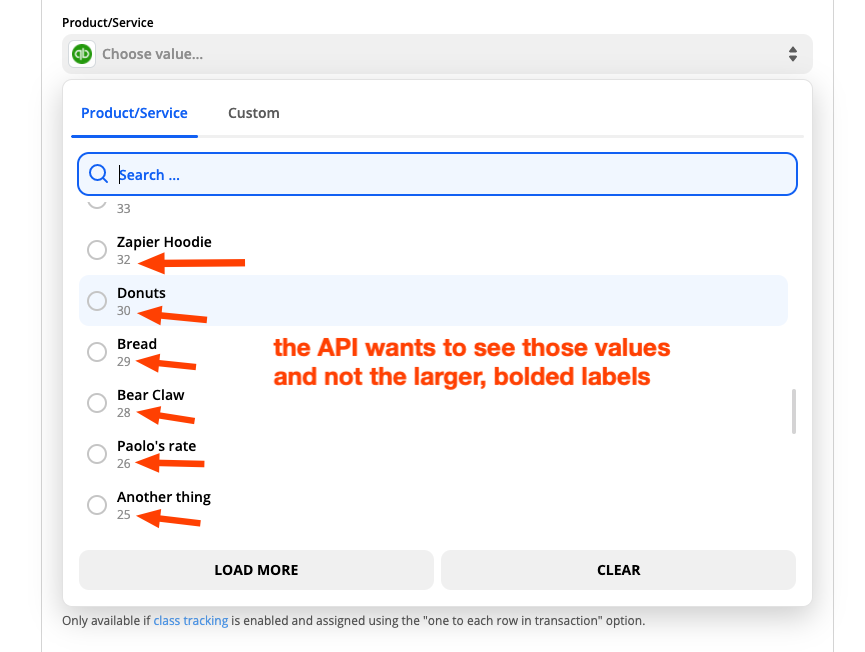 In that case, you would want to use our Formatter app's Lookup Table feature to create pairs of values (the incoming from Xero and the corresponding value that QuickBooks needs to see).
You can learn more about Lookup Tables here: https://zapier.com/help/create/format/create-lookup-tables-in-zaps. 
Can you see if that's the case here with your Zap, and take a stab at creating a lookup table if so? 
View original