I use monday.com as a crm and when we make someone a subscriber in a status column we want to make a zap to add a subscriber in Mail chimp.
I am getting stuck at this stage.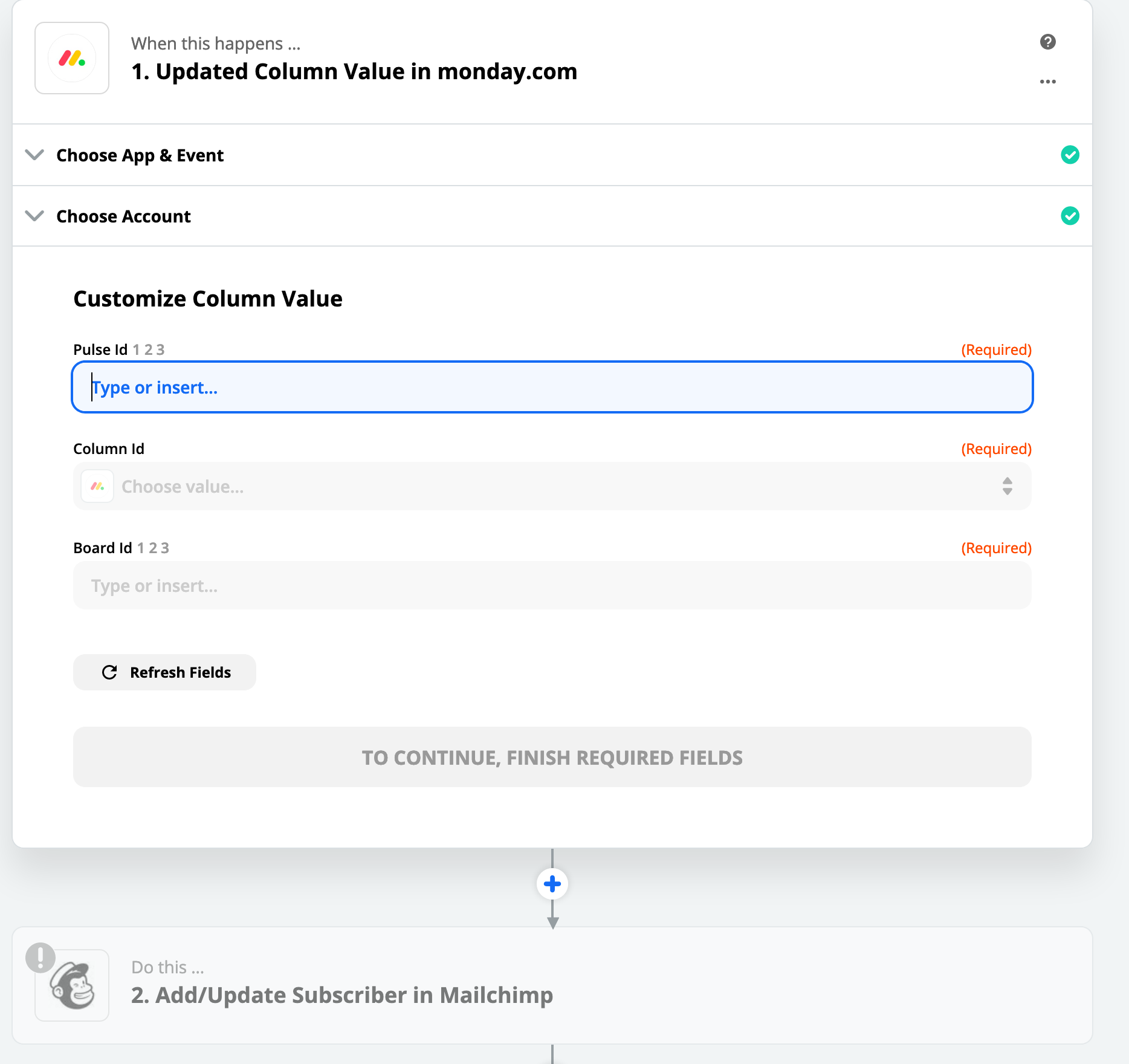 Any help on this please.
Best answer by nicksimard 18 April 2020, 00:27
Hi there!
Admittedly, it's not super clear what to do on that screen. If you go into Monday and click on a Pulse, you'll then see something like this in the address bar: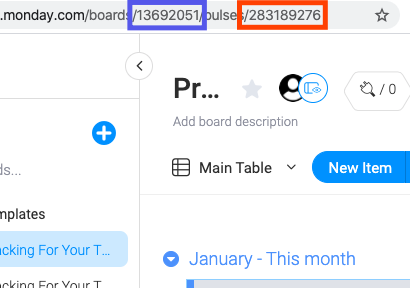 You can see where each of those items would go in the Zap: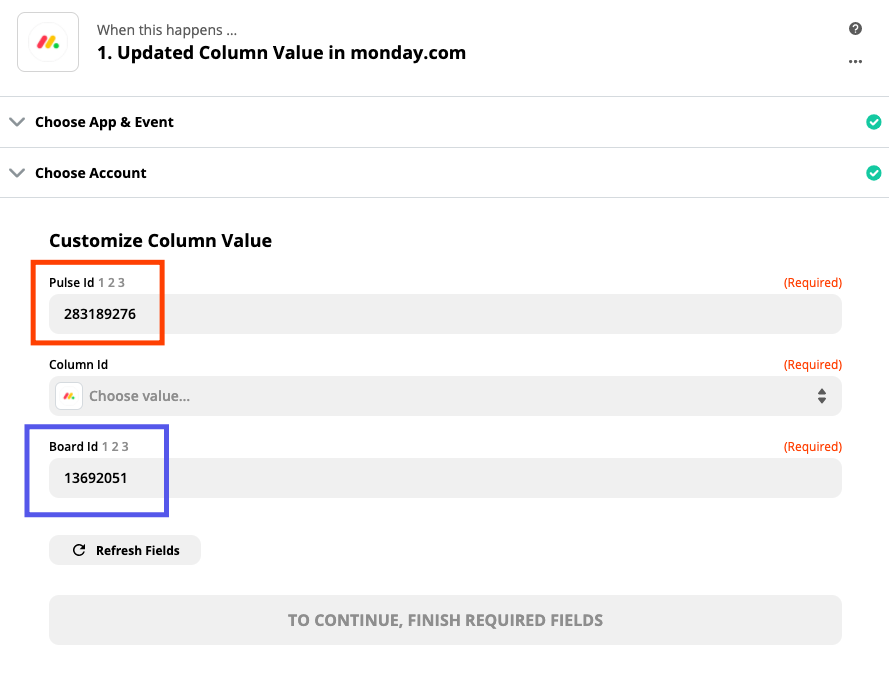 Once you do that you'll be able to select the column that you'd like to watch: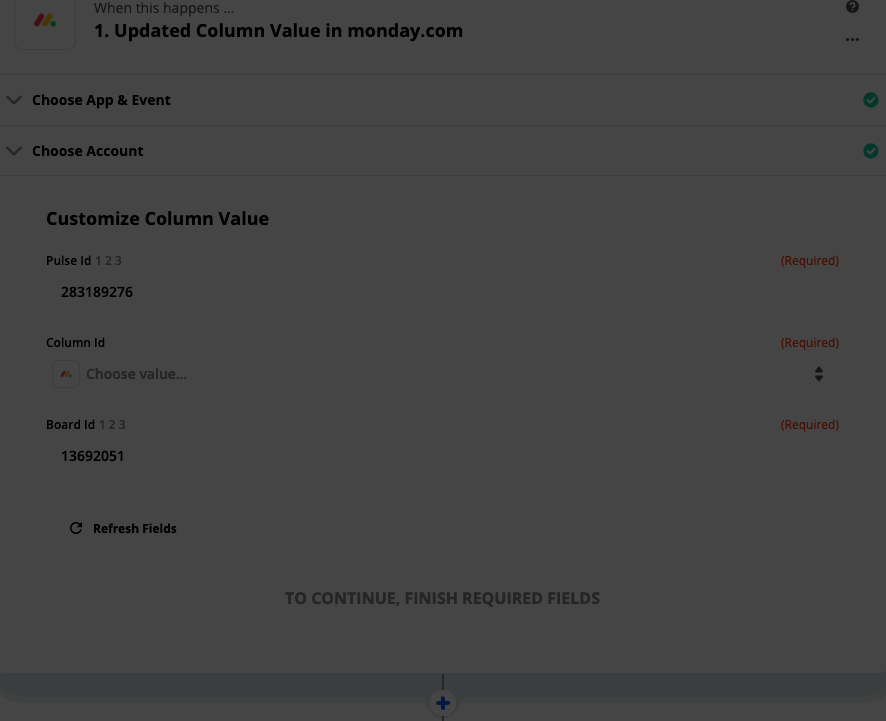 Can you give that a shot to see if you're able to get it working?
View original