I am trying to create an automated email though outlook that gets trigger by a workflow completion.  I can't figure out how to assign the email address from the respective client's profile.  It looks like I can only send the email to pre-determined email address vs. each specific client in each instance.
Can anyone help me figure out how to do this?
Thanks,
Ryan
Best answer by Troy Tessalone 19 February 2021, 16:41
@ryanwibbs 
The email address data point would have to be included in the returned trigger data or from the data returned in a previous action step.
In the dropdown list, try search for "@" to find an email address.
Otherwise, you might be able to use the WealthBox Find Contact search step.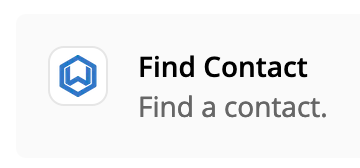 View original