Hi,
Since yesterday, I have not been able to connect any of my Facebook account to my zaps.
The weird thing is, the zaps that are already turned on are still running and posting to Facebook just fine. But the zap I accidentally turned off to switch the Facebook account cannot be turned on again because the Facebook account just won't connect.
When I click on the "connect here", a new window open and close in like 2-3 seconds, and for a brief second, it shows the account was connected, but then it immediately switch back to the screenshot below.
Anyone else experiencing similar issue?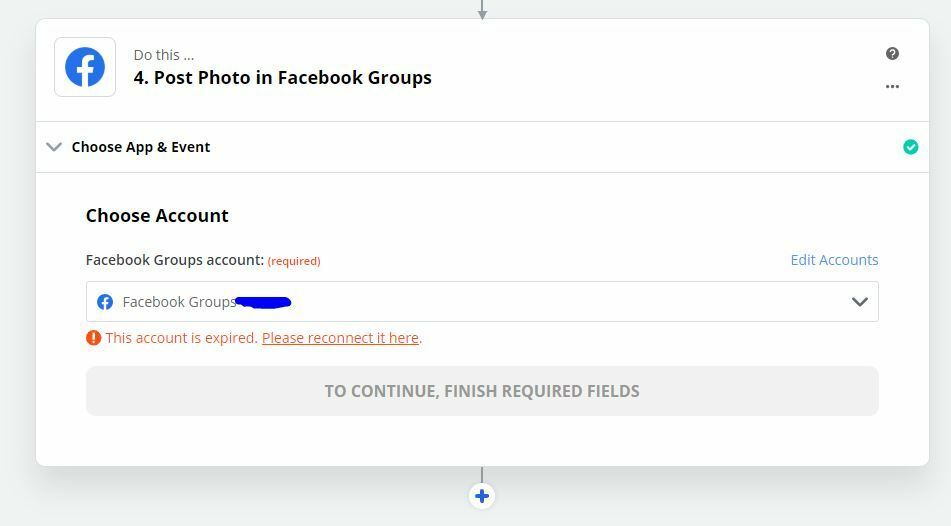 Best answer by Danvers 27 March 2020, 17:25
Hi folks! So that we can better keep track of this issue in the Community, I'm going to close this thread and ask anyone with the same problem connect to Facebook Groups to add a reply in this post. 
@brianf you mentioned that you were having an issue with Facebook Pages, are you getting either an error that says 'Unsupported Get request' or '(#100) Page Public Metadata Access requires either app secret proof or an app token' If so, please could you let us know by replying to this post. If it's a different error message, could I trouble you to please create a new question with the details of the error (what it says, where you're seeing it, etc) so that we can more easily help you to get to the bottom of things. 
Thank you!
View original