Hello All,
I am getting an error when trying to post new attachments in smartsheet to a webex teams chat. This is the error: Got 400 calling POST https://api.ciscospark.com/v1/messages, expected 2xx. I also attached a picture. It seems to pull the attachment fine, the error comes in the posting of the attachment. Does anyone know what that error is referring to?
Thanks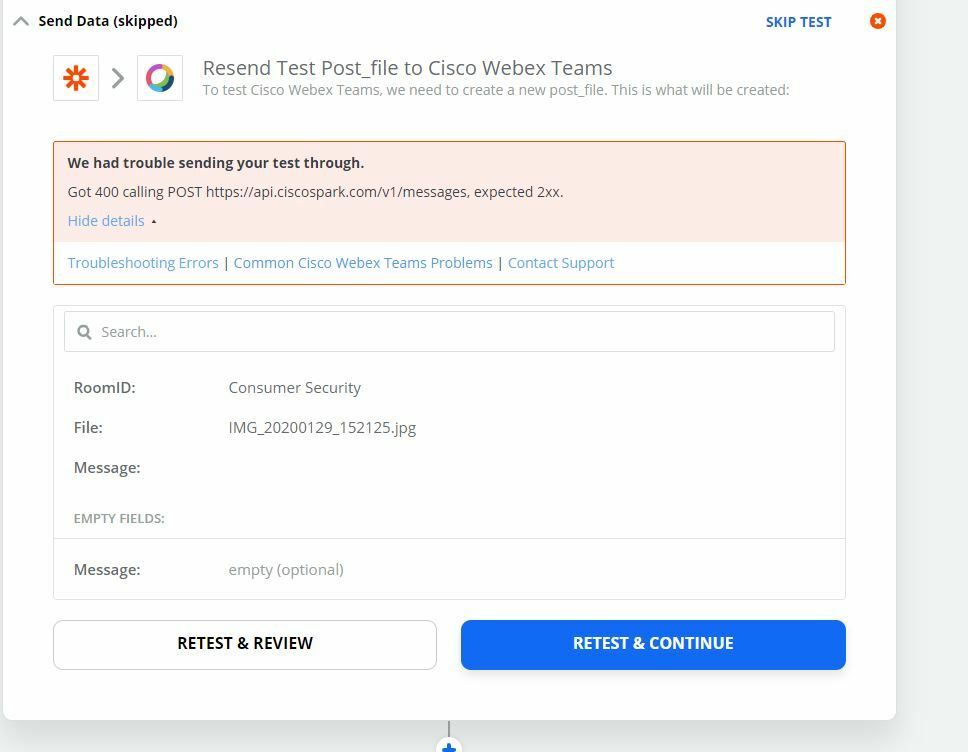 Best answer by Danvers 29 April 2020, 18:13
Hi @Joe I can see that you reached out to our Support Team about this and the issue was that you need a download URL in the File field for Cisco Webex Team. The trouble was that there wasn't a download url available in the information from SmartSheet. 
If anyone is having a similar issue, the Support Team recommended a workaround. You would need to add another step between Smartsheet and Cisco Webex Team to get that link. One option would be to use Google Drive - where you can upload that file and then get a Google link for the file. Then in the last step, pass that Google link for the file into Cisco Webex Team.
View original