I am trying to add Slack channel content to a Teams channel content and I keep getting an error that says the Slack channel is not found.  Does anybody else have this issue?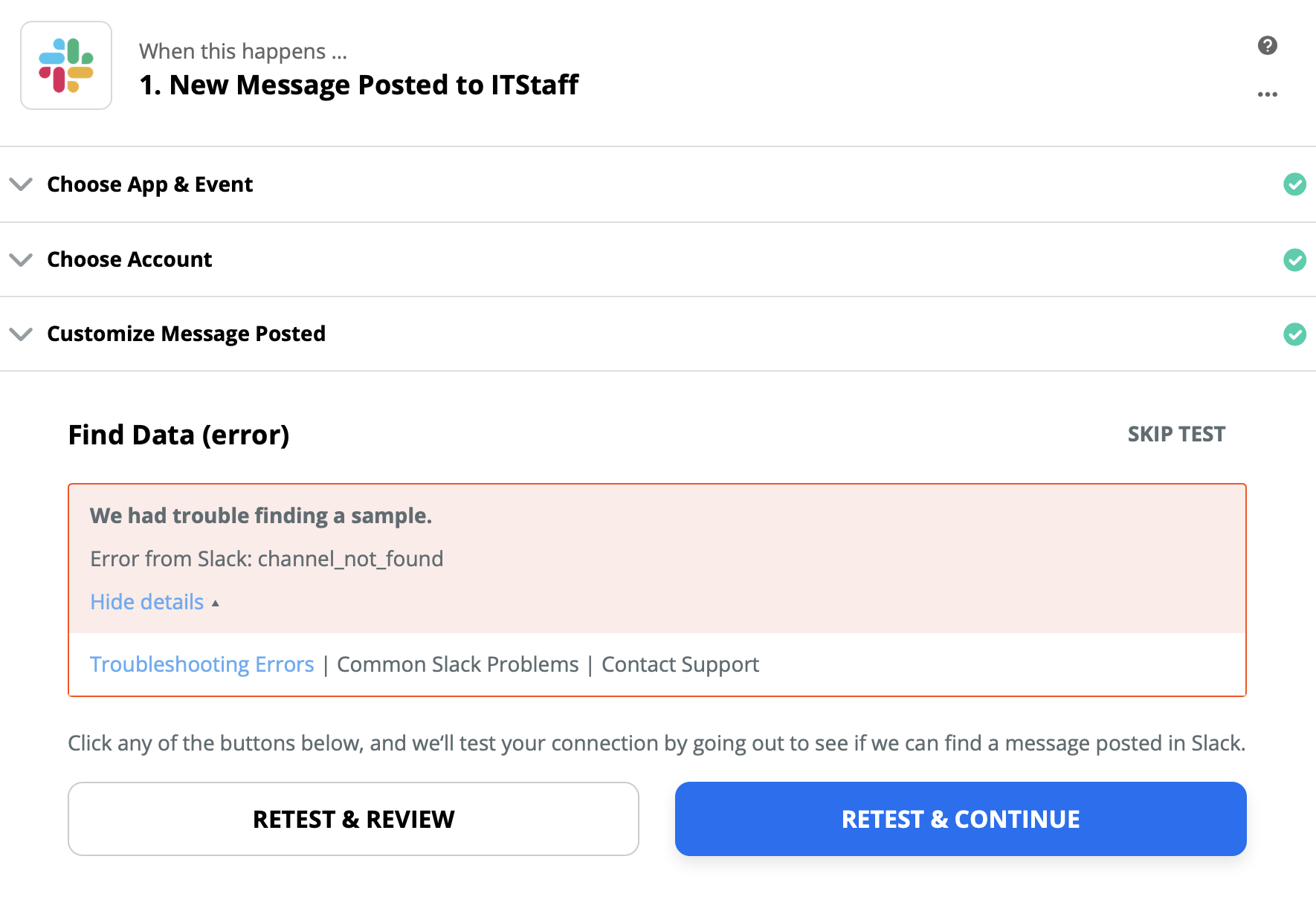 Best answer by Danvers 1 April 2020, 17:14
Hi @ccitteam I'm sorry for the delay in getting back to you in the Community! I can see that you also reached out to our Support Team and received a reply from them. 
In case anyone is having a similar issue finding channels in Slack actions, we do currently have a bug in our Slack integration that causes channels to be considered public even if they started public and were later turned private. If you're having trouble connecting to a private channel that was previously public, most users find success when the use the New Message Posted to Channel trigger rather than the New Message Posted to Private Channel action. 
Did that help you in this case @ccitteam?
View original