Hi All,
I'm trying to create a zap that creates Xero invoice whenever a new order in WooCommerce is created. However, I don't see any way to add shipping line in "Customize Sales Invoice" in Xero. This is important to us since we want customer to pay the invoice via Xero (including the shipping fee).
Is there any way we can do this? Or is this a limitation with Xero integration?
Appreciate your help! Thanks!
Best answer by njgage 12 November 2020, 07:18
Hi,
@McMasterful  I found a fix!
There is an action for adding line items to an invoice - as long as that happens before you add a payment to the invoice then Xero will let you add a new line (which it will if you do it directly after creating the invoice). 
The new line needs to reference the shipping_total from Woocommerce order data, you can then code it to your shipping/postage account in Xero and use the Invoice reference from the previous step to apply it to the recently created invoice.
I also add a step to create a bill for the processing fee (Stripe in my case).
Here are my steps: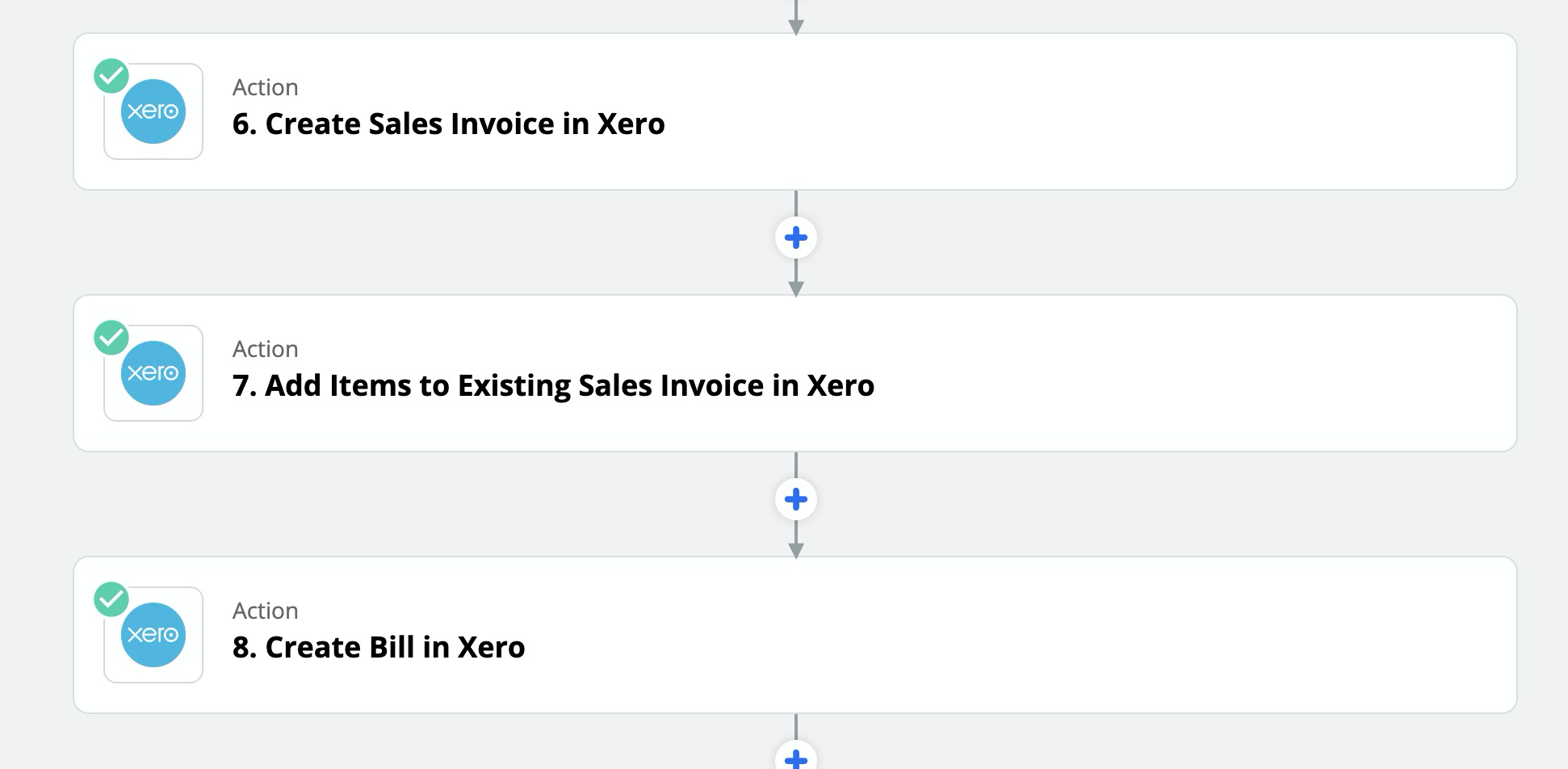 Cheers,
Nick
View original