I notice the the QuickBooks Online 'Create Time Activity' action event requires the QuickBooks internal employee ID but this ID is not visible thru the UI in QuickBooks.
Is there a feature request in the pipeline to create employee or find employee. Having easy access to the internal QuickBooks Online employee ID is crucial to a piece of integration I am working on - using the Zap in the manner I am is not something the ultimate end users would do.
(Note: there is a zap for Find Vendor in QuickBooks Online - these are different record types from employees so the existing Find Vendor zap could be adapted as the workflow/use case is very similar.
I'm now to this community so not sure how feature requests are handled!
Thanks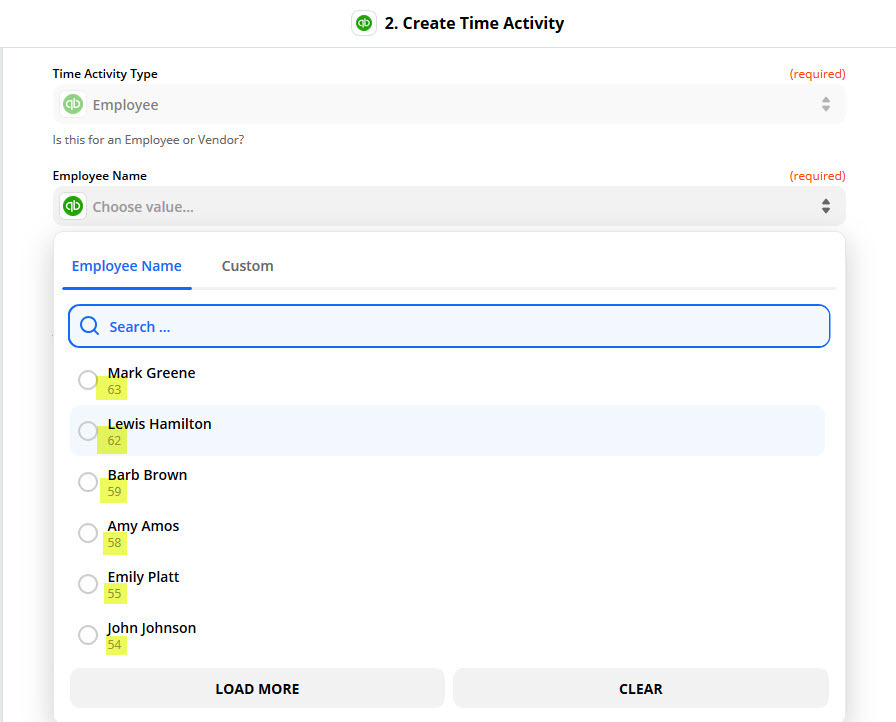 Best answer by Danvers 12 June 2020, 15:55
Hi @MarkG, welcome to the Community!
We do have a feature request for the option to Find or Create an employee in for the QuickBooks integration and I've added you as an interested user. This lets the team know how many folks would like to see this addition and also means that we'll send you an email when we have an update.
In the meantime, you could use a Lookup table (which is in the Formatter app > Utilities) to create a step that will match the employee to the Employee ID number that you'd need for the Create Time Activity action. The Formatter Lookup table works best when you don't have too many entries (in this case employees), as it can be a bit unwieldy to create.
If you do have quite a few employees, you could also use a Google sheet to create a lookup table that you can use. To do that, create a sheet with two columns - employee name and ID. In your Zap, add Google Sheets Find Row step and search by the employees name. This will find their row and also give you the employee number, which you can use in the Create Time sheet entry action. The other benefit of creating a Google sheet 'lookup  table' is that you can use it across more than one Zap. 
In terms of what is/isn't  appropriate for the Community -  we're happy to add members to existing feature requests, but if it's something more complicated we'll hand folks to the Support Team so that they can look into it more closely. 
View original