I have a question on splitting text. 
i have trello cards. In the description I have areas split with tags like this: 
<website></website>
<facebook></facebook> 
etc.
How can I search for and extract text in between a pattern like this? I know the beginning, and I know the end, and i want to extract what's in between. 
Best answer by Bellevuefineart 19 June 2020, 05:55
Sorry it took so long, it's taken a bit to figure this out and test it. 
I ended up going with something a little different, but this got me on the right track. 
It was 
Formatter by Zapier
Action: Text
Customize Text
Transform string.re_extract 
Input: Trello Card Descripiton
Pattern: <twitter>(.*)</twitter>
Repeat this for each set of tags in the description. 
This gives me text and titles for Twitter, FB, IG and for my web blog that can then be used in later zapier steps for social media posts. 
The only limitation now is that I can't extract any more than one image attachment from the trello card to use for social media posts. If there is more than one attachment, then it gets downloaded as a zip file and FB posting doesn't work because there is a zip attachment instead of separate image file attachments. But this is being addressed in another thread as a possible request, and someone at Zapier said others have requested this. 
But I've come this far, and this part works. And now posting to FB, Web and Twitter all work with one image.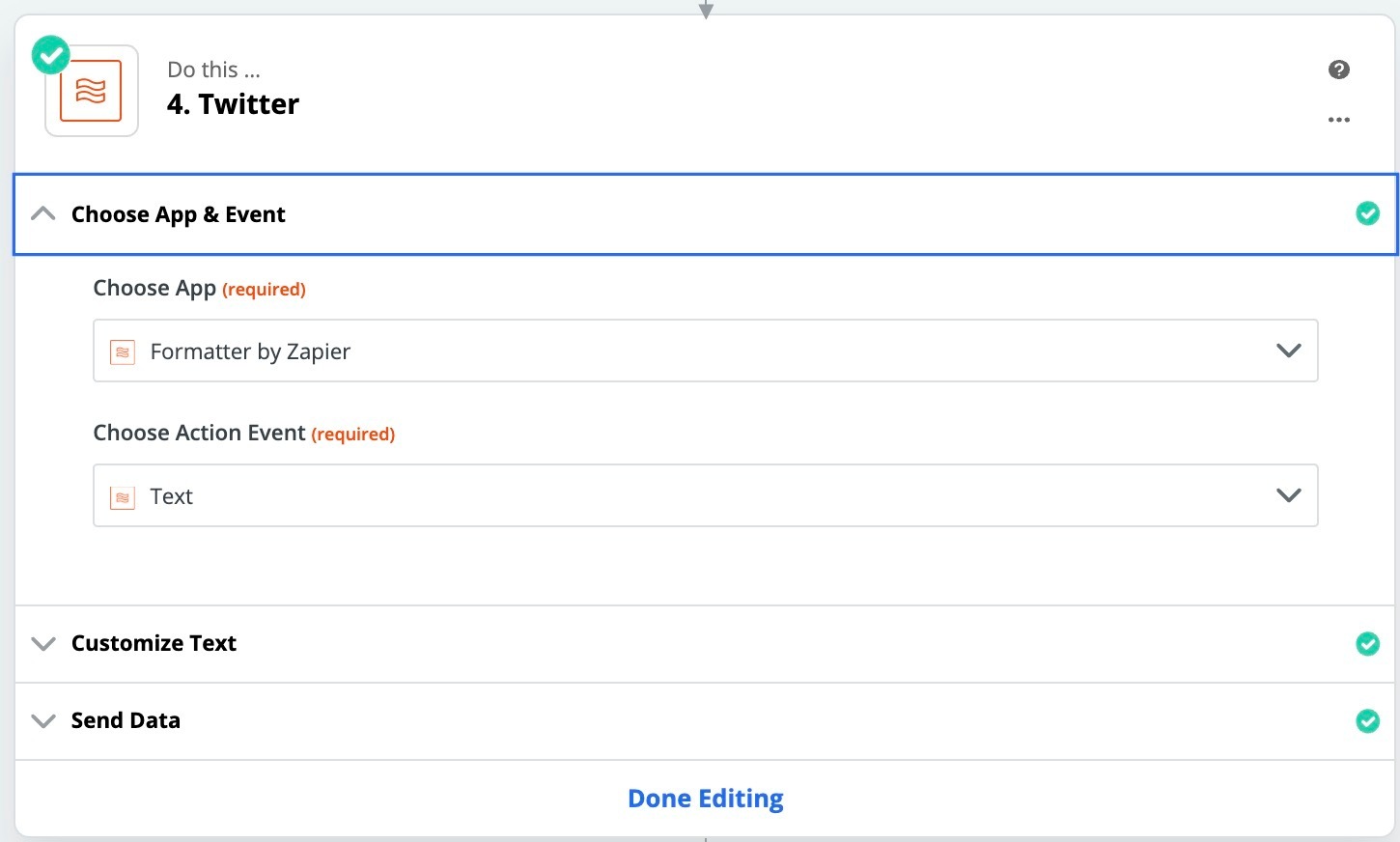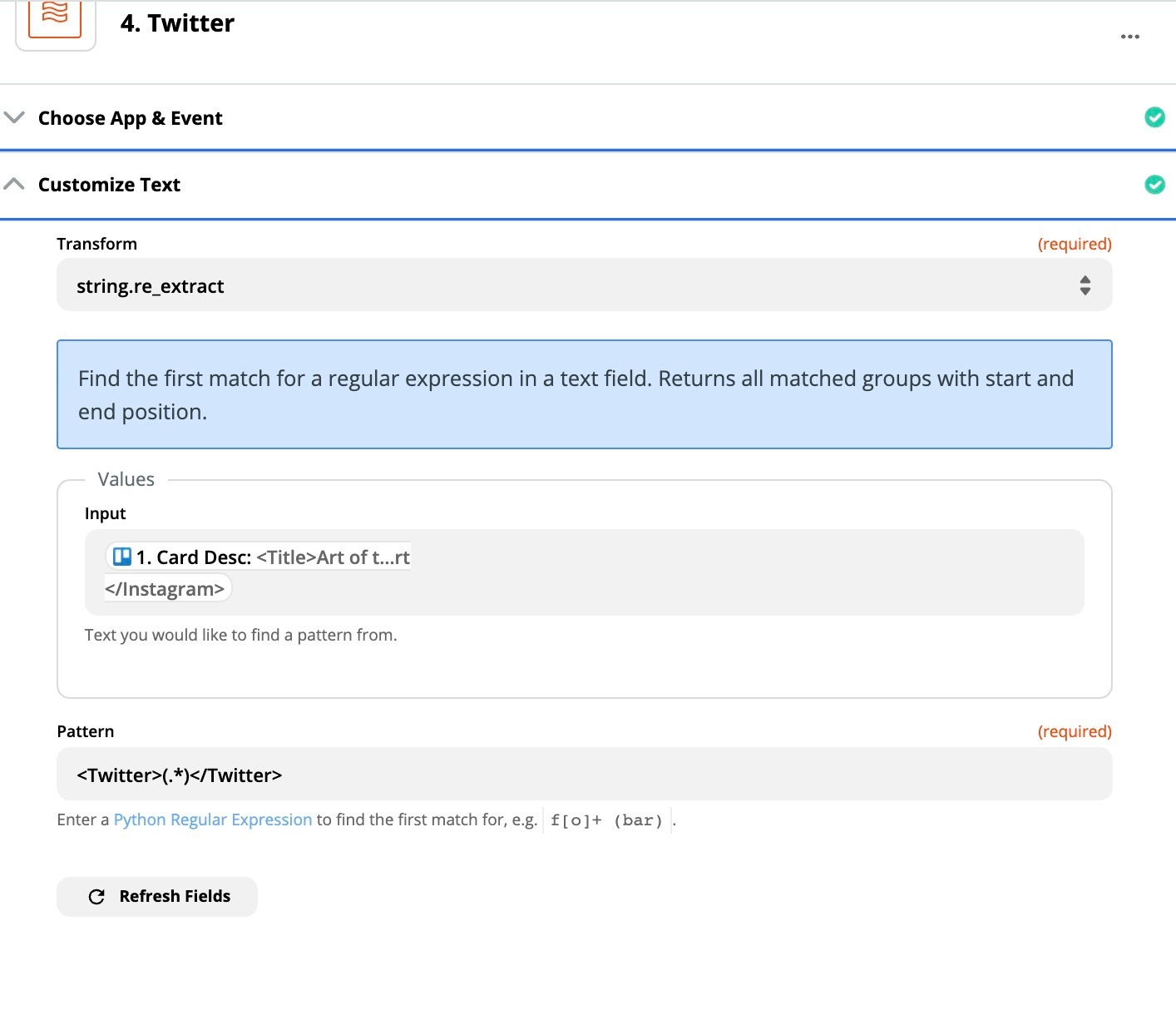 View original