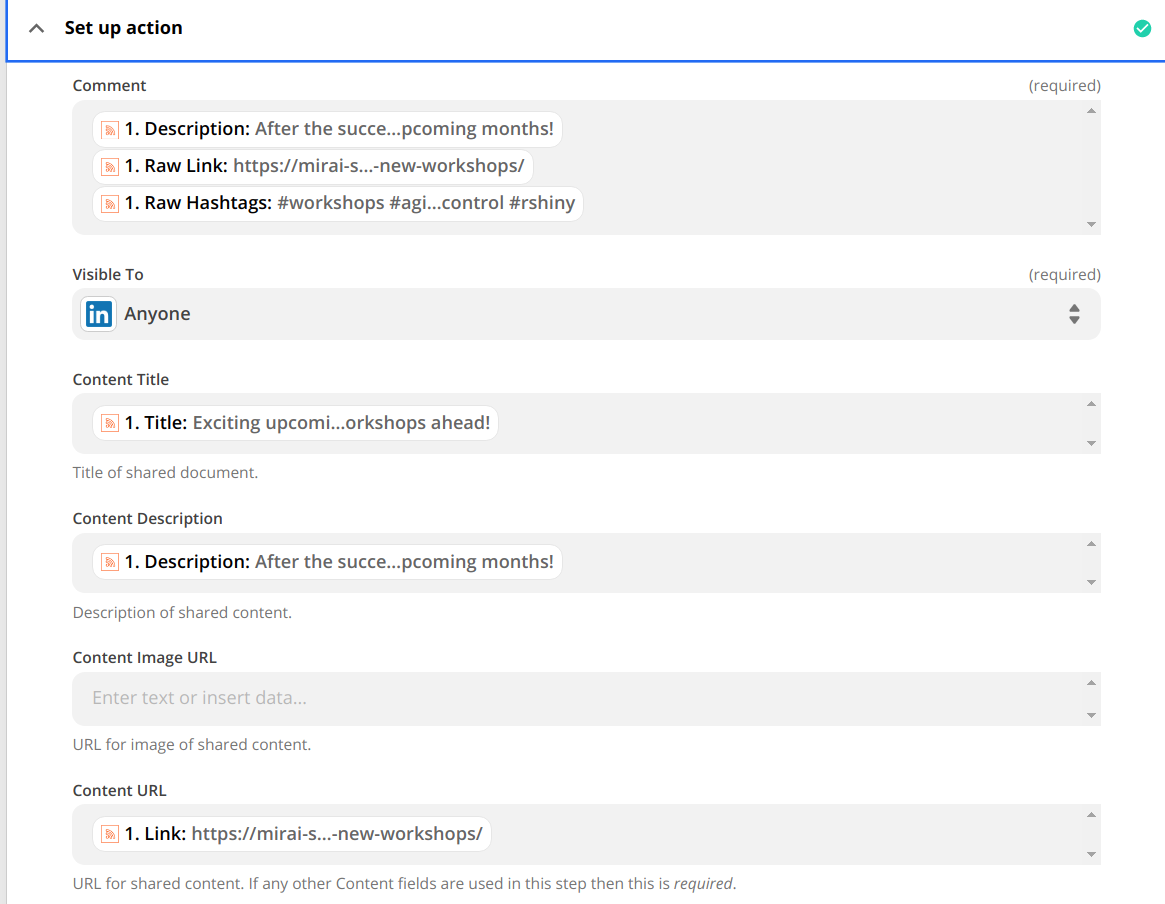 Trying to automatically post on LinkedIn from my RSS feed. The post includes the Link but does not render an image in the preview. If the same text is used manually, LinkedIn provides an image preview in the post. Any advice on how to make this work?
Best answer by robschmidt 22 June 2021, 13:37
Hi @GrantSenior,
If you are posting to a LinkedIn page, you should be able to see the fields: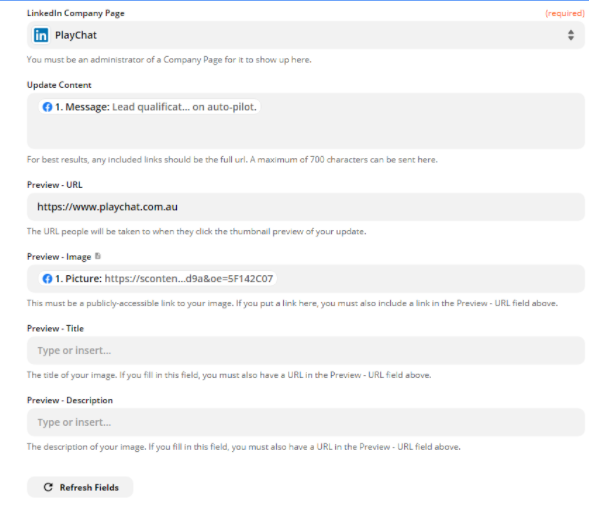 In the preview image field, use an image URL that is publicly available. That means you may need to first upload your RSS image link/file to google drive or Imgur to get a publicly available image URL then use that image URL in that field.
View original