Hello.
How can I send emails via Outlook to a list of recipients without having to enter each email individually in the 'To Email(s)' box?
I have tried comma's, semicolons, quotation marks, double and single, with and without spaces, etc. For example:
"email1","email2"
email1, email2
None of it works. It would save me sooooo much time if I can send it to a list of people. 
Any ideas? 
Thank you!
Roelie
Best answer by GetUWired 28 April 2021, 14:41
There is no specific delimiter that I am aware of. However, you can use a formatter by Zapier step > Utilities > Text to Line Item. 
Enter in the list of email addresses which will output an array that can be put into the send email step.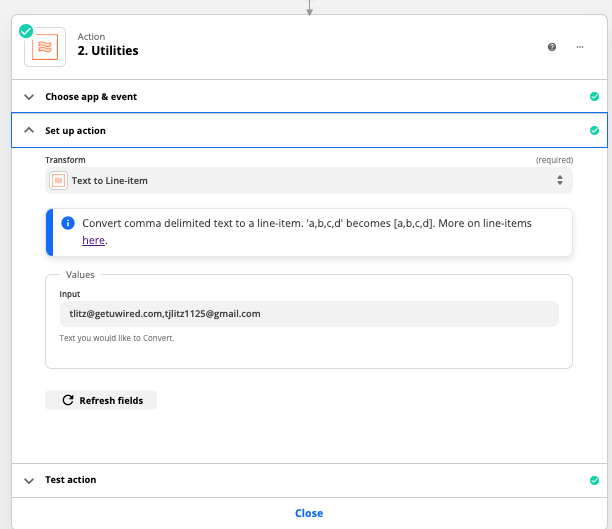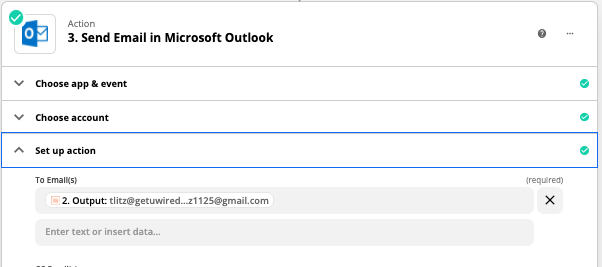 View original