I am trying to set up an Office 365 → Trello zap. I am able to get everything formatted properly except populating the "description" field in Trello. I want the data from the body of the email to populate the Trello description field. The two options I get are "Body Content" and "Body Preview". Body Content puts the html code into the description which makes it almost impossible to read, but has the entire body of the email. Body Preview is formatted properly but doesn't include the entire body of the email. Is there a way to fix this? 
Other information: emails are being generated by JotForm. I can't make it a JotForm → Trello zap because the form has to be approved before it needs to be a Trello card.
Body Content: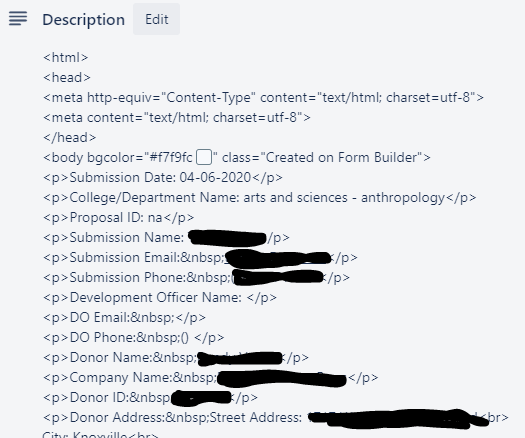 Body Preview:
Best answer by nicksimard 10 April 2020, 19:43
Hi there!
I see that you've written to our Support team and they have responded with some directions and also some questions. Please continue the conversation there, since they're able to dig into your Zaps :)
For anyone else stumbling upon this thread, here's what was sent via Support:
---
I would recommend adding an additional step to help format the email Body Content from your Trigger step to remove the HTML tags. To do that, I'd add a Formatter step, and use the Text and Remove HTML tags transform option, like below:



Once you add this step in between the Trigger and your Trello action, you'll be able to map the newly transformed text to the Description in the Trello card.


If you get stuck, we have great documentation about this on our support site. You can read more about this here: https://zapier.com/help/create/format/get-started-with-formatter The video at the top of the page (about 1 min 30 secs in) also shows the exact same steps I performed.
View original