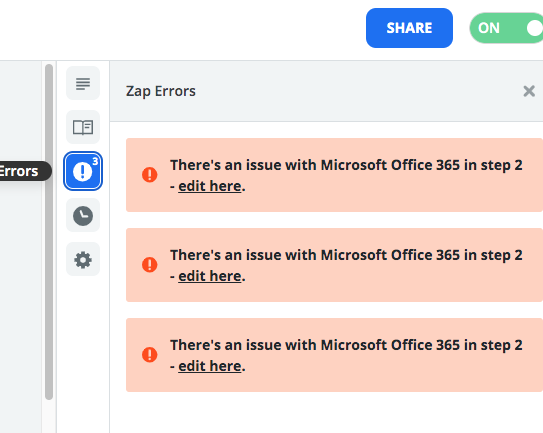 does anyone else get these errors with office 365? the account is connected and tested an this still keeps comingg up. u cant save the zap when this shows up but its every single time. I know there are issues with the token. Can anyone shed light on this? The zap isnt even live, its in beta but this keeps coming up.
Best answer by jesse 11 March 2020, 04:13
Hey @Slaggy just wanted to follow-up here! It looks as though our support team replied to you to say they cleared out the errors and that we no longer see them appearing on our end. Can you confirm if you're still running into issues on your end or not?
Let us know - we want to make sure you're good to go here!
View original