Hi,
When using audit completion in iauditor as a trigger, zapier is not always finding the template I want to use.
It says it finds the 20 most recently used templates; however this isn't always the case.
I have just completed multiple inspections on a template and it is not finding it.
Furthermore, it is not allowing me to search by template id like it did previously. The new layout looks like this when I choose " custom". Previously choosing custom prompted you to enter a template id, this is not an option any more. Please help?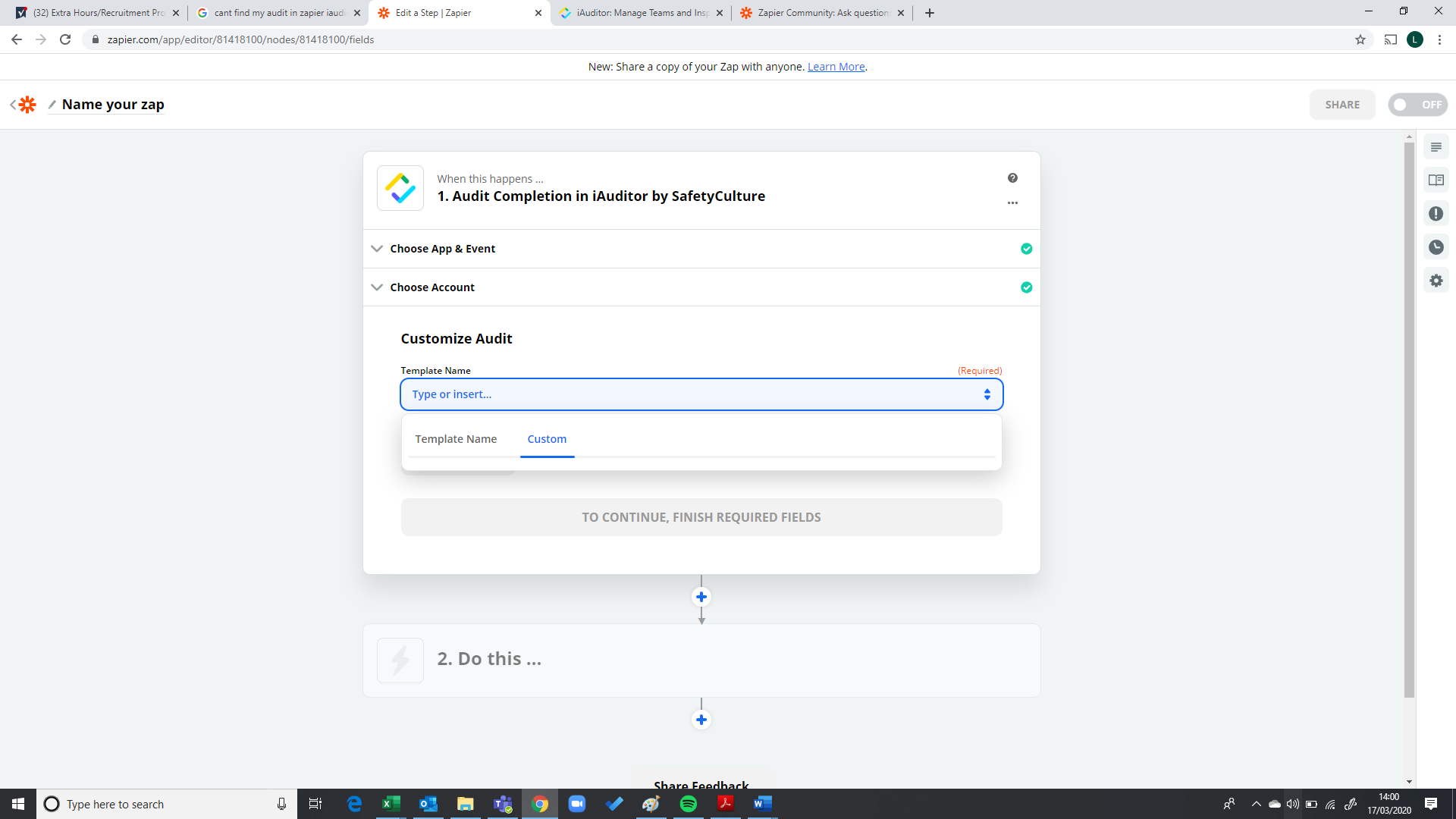 Best answer by LewisWaters 17 March 2020, 15:34
The template I want appeared. It appears there must be a lag in recognising a completed audit template.
Ok so it appears that you can manually enter the template name, by nothing happening when you click custom it makes it a little confusing.
View original