My database server is not accessible to the public, port 3306 is closed via the firewall for security reasons. But I can still connect after I VPN into my hosting company and use a private IP to connect to MySQL. Is it possible for Zapier to connect to a VPN then use the private IP? 
Best answer by PaulKortman 20 March 2020, 20:47
unfortunately, it's not possible for Zapier to run over a VPN tunnel.  So yes, to enable this to work you will have to allow traffic over port 3306 for an IP Address. And you're not alone in this. the IP address you will need to allow is 54.86.9.50 (This is only for Database connections like MySQL. 
I found that and below here.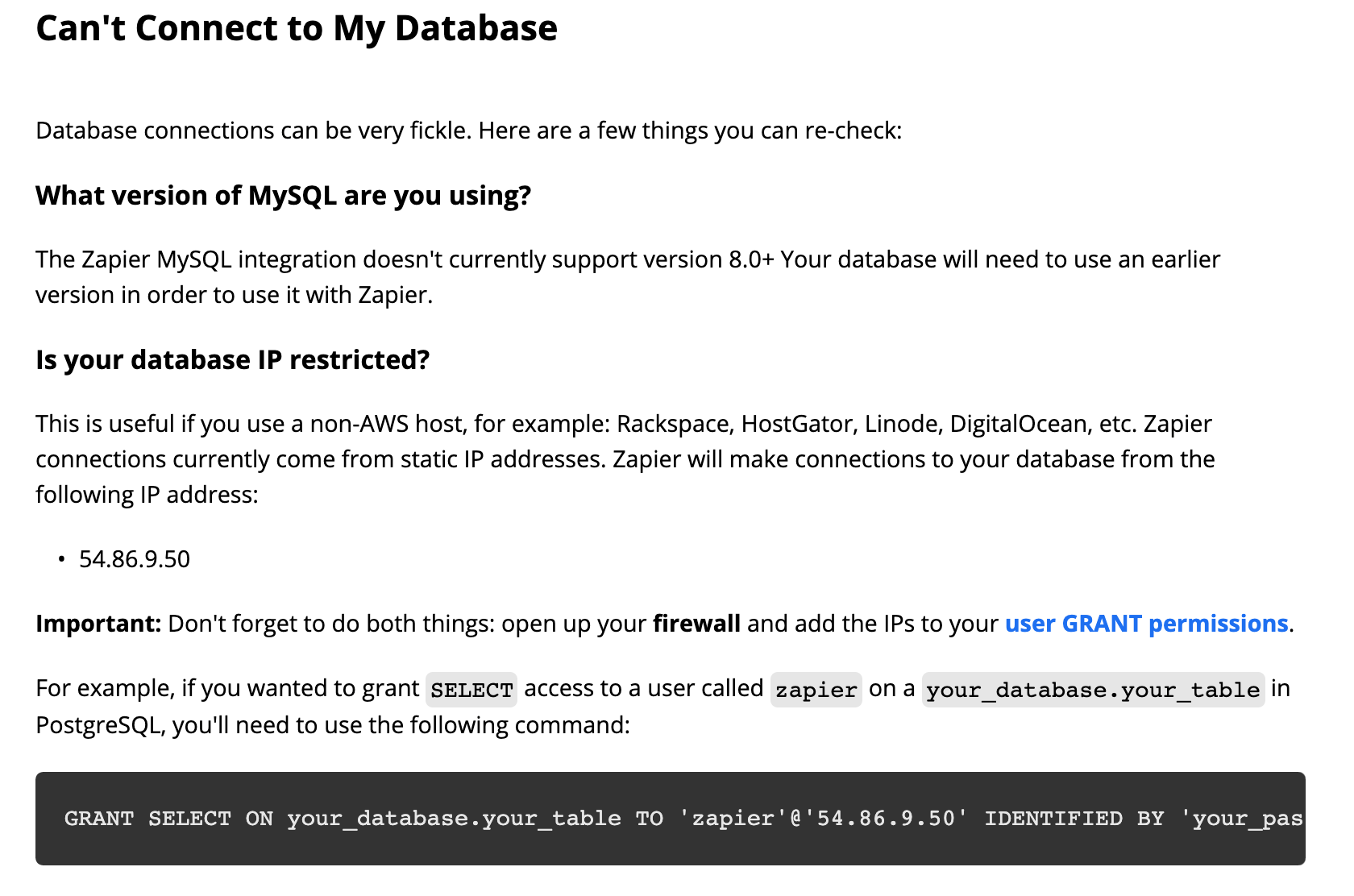 View original