I need move all files from one google drive folder to another when they are downloaded there by other people in a shared folder. 
What do I need to indicate in the file column, that would not produce an error?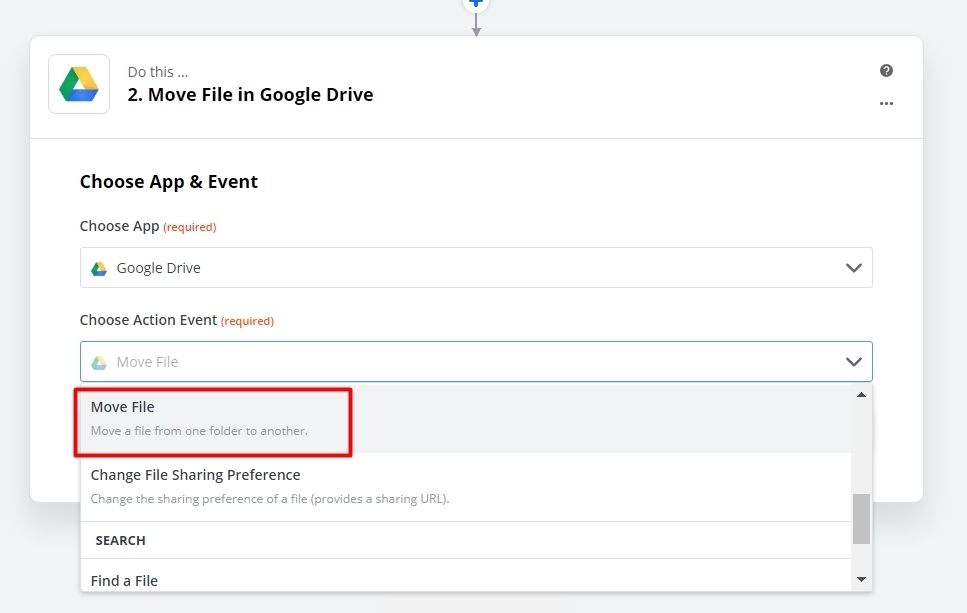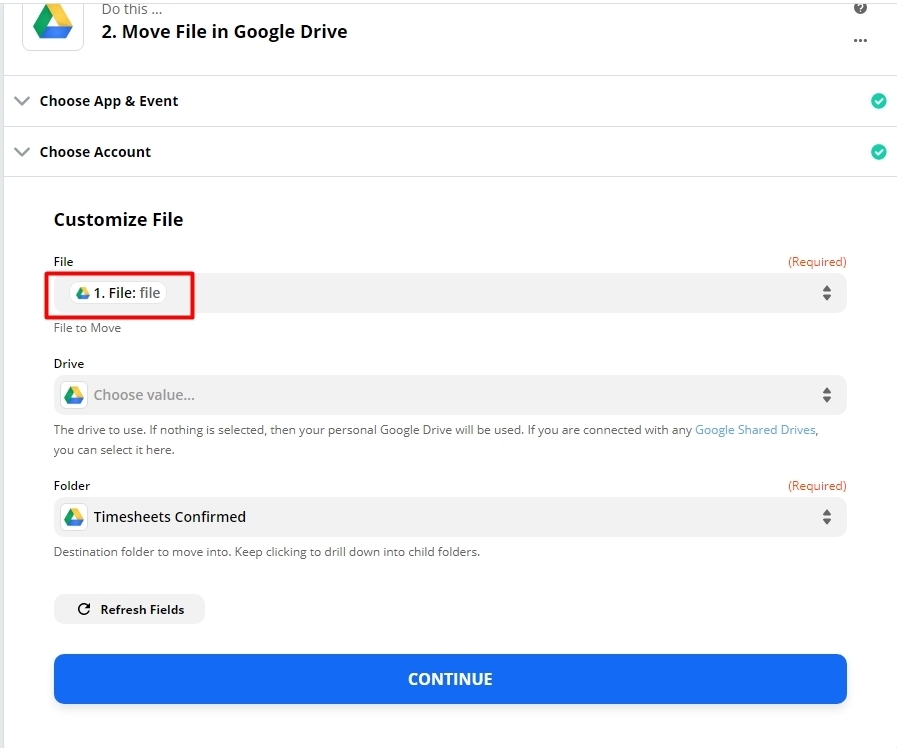 Best answer by Danvers 20 March 2020, 11:51
Hi @Healthaide! I just spotted that it looks like you're using the actual File where in the 'File' in the second Google Drive step. In this case, you need to use the File ID, rather than the file itself. This gives Google Drive the reference it needs to know which file it should be using. 
To do that, click in the 'File' field, choose the 'Custom' option and then choose the File ID from the previous step. ​I hope that helps, please let me know if you have any questions!
View original