In the Customise card section, I have to select a board and a card. The problem is that I have 20+ boards with 200+ cards. And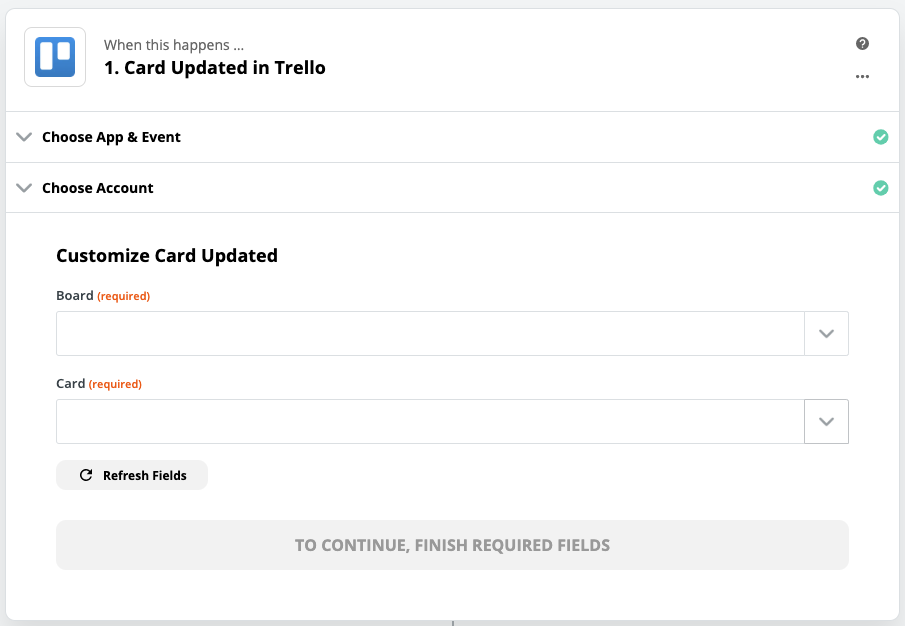 I want the Zap to trigger if any of the cards is updated. Is that possible?
Thanks,
/Fabian
Best answer by Danvers 9 March 2020, 12:00
Hi @Zooma! You can do this if you choose the New Activity trigger, rather than updated card.
With the New Activity trigger you can choose what the activity is (use 'Card changed') and it can be across any board/list/card.
​I hope that helps, please let me know if you have any questions!
View original