I am trying to update some Hubspot integrations and the Zapier isn't pulling all the data. 
In the screenshot below you can see an error message. There should also be many more contact lists to choose from. The "load more" button doesn't load more options.
I've deleted duplicated Hubpot accounts and Zapier is saying the connection is working.
Any ideas?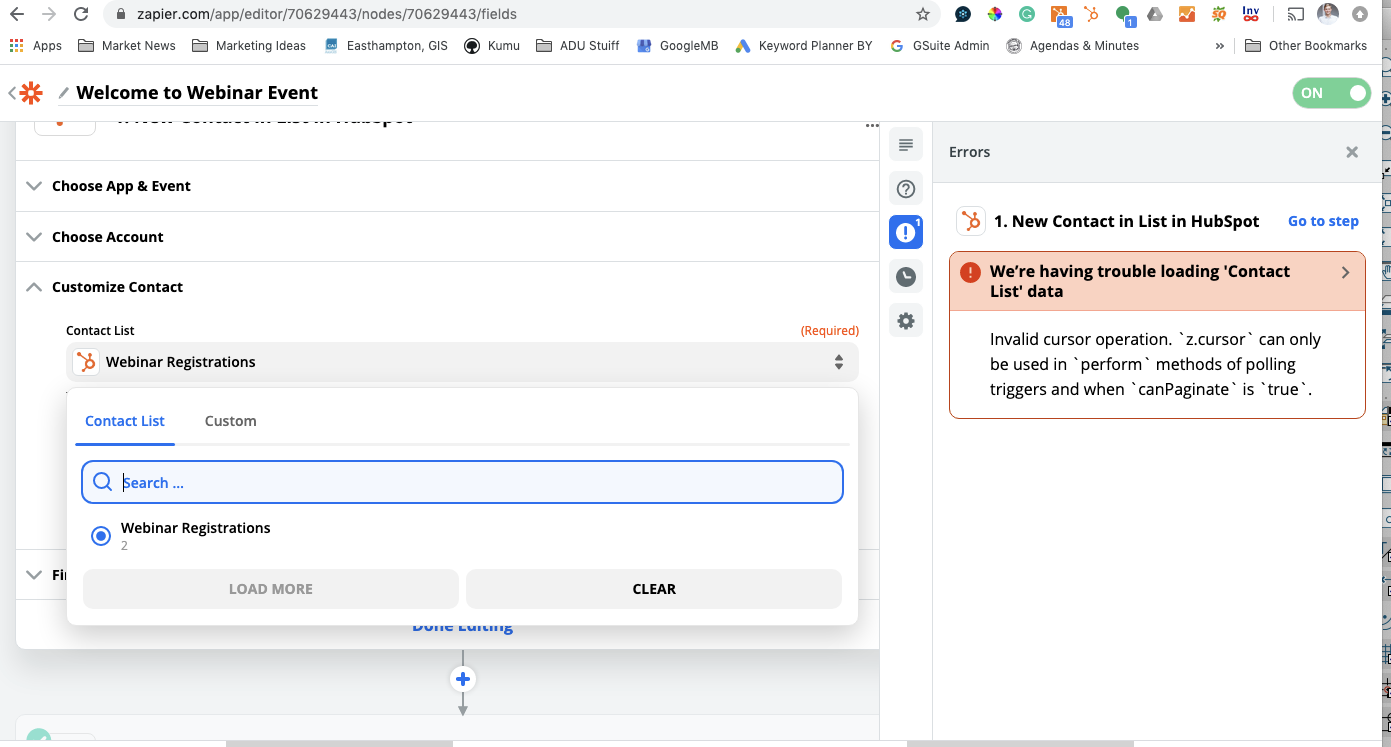 Best answer by steph.n 13 June 2020, 02:45
Hi @ChrisL, 
It's been a while but we wanted to check back on this issue. I'm afraid we have not heard back from you so we were wondering if you still needing assistance with this issue? Looks like you were able to get in touch with Edcel from Zapier Support but we haven't yet heard back. It seems like the issue was resolved so please let us know if it's still persisting for you.
Thank you!
View original