Hi,
We would like to ask is there any way that Zapier can integrate notifications from our FB pages to our email address? 
Thank You. 
Best answer by nicksimard 17 June 2020, 02:35
Hi @Gail Brisco!
When you say notifications, which ones are you thinking of? These are the available triggers for the Facebook Groups integration:

Were you thinking of comments, likes and things like that? While it's not directly possible, if you've already got email notifications coming from Facebook you could use those incoming emails as the trigger, then send an email to whoever else you want.
When I go here in Facebook https://www.facebook.com/[insert-page-name-here]/settings/?tab=notifications I see the following settings: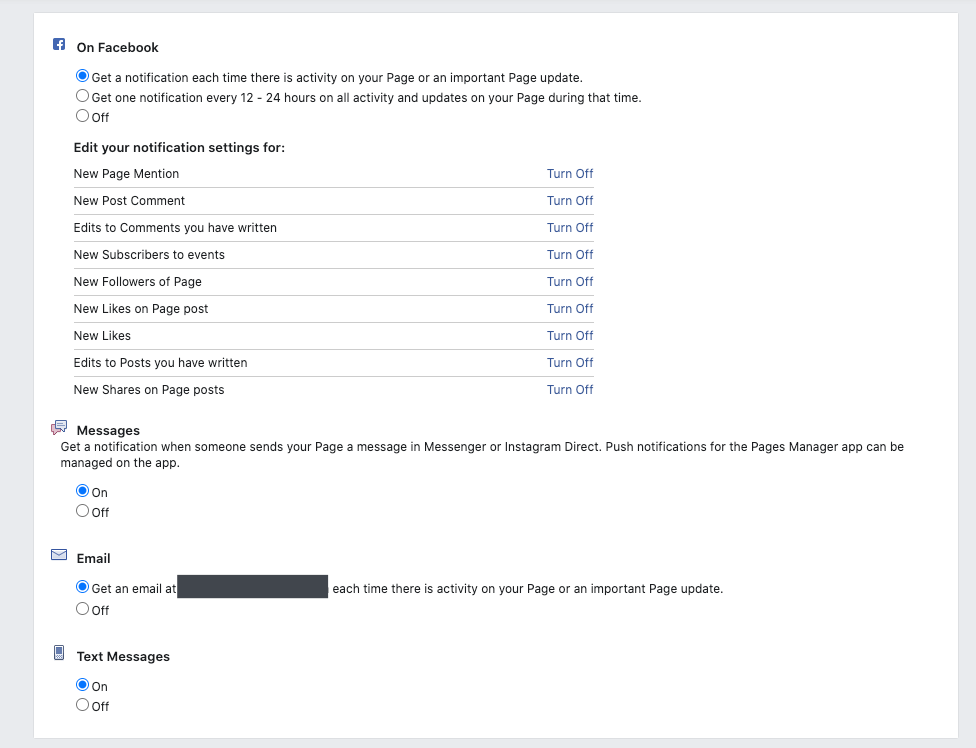 If you're using a Gmail email address in Facebook, you could use this trigger with something like this as the search criteria (I'm not sure what the notification email subject lines look like but you could check one of yours):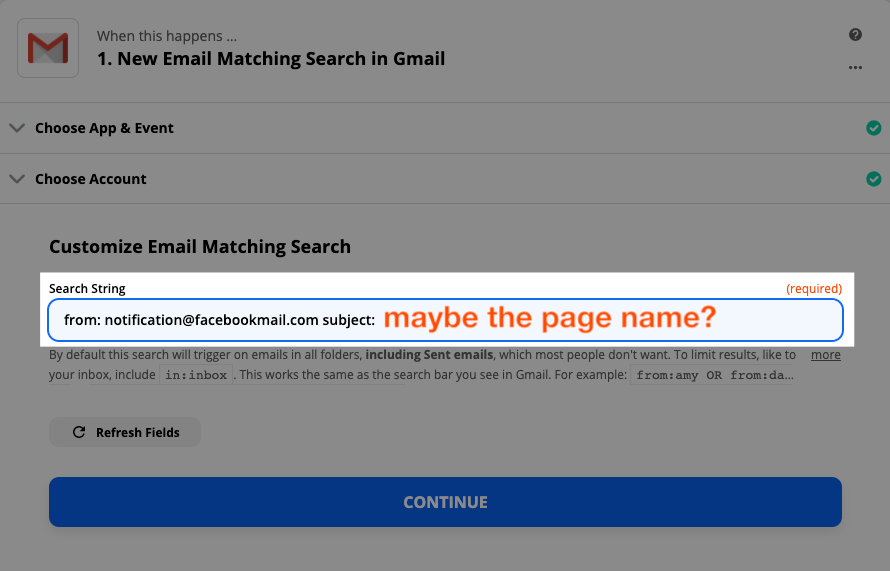 That's a basic example, and assumes that you use Gmail but hopefully that gives you an idea of something you could try
If it's not Gmail you could use that app as the trigger then add a filter step to your Zap to only continue if certain conditions are met (from email is such and such, subject contains blah blah, etc.).
Hope this helps!
View original