I need to create the ZAP that does:
XERO sends the leave balances to Bamboo HR at the end of every day. Approved leaves are manually updated in XERO by Payroll Officer.
Next, Once the Leave is approved in Bamboo HR, need to auto update in XERO.
Best answer by andywingrave 28 May 2020, 12:13
Hey! If you're using zapier for this, I'd suggest just sending the leave balances as they happen. 
And for the second part would the following set up work?
New Time off in Bamboo
Filter for status = "Approved"
Update contact in Xero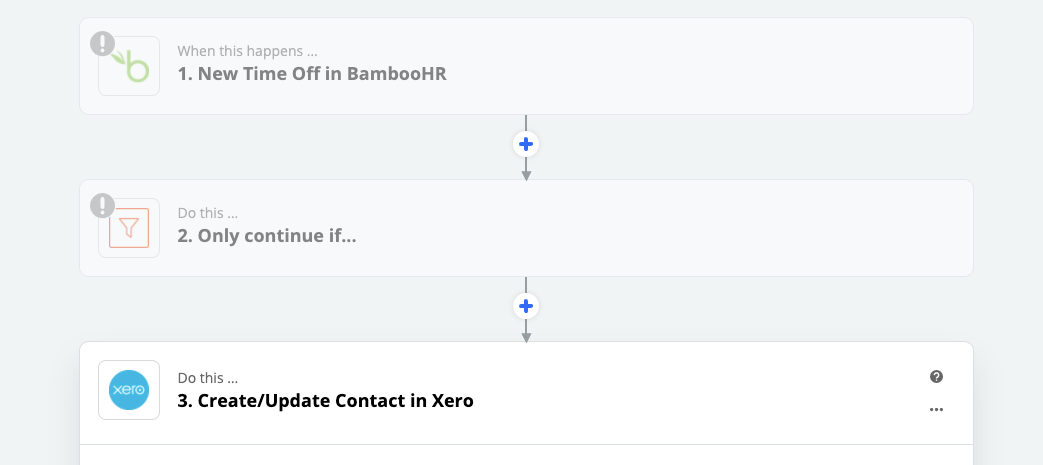 View original