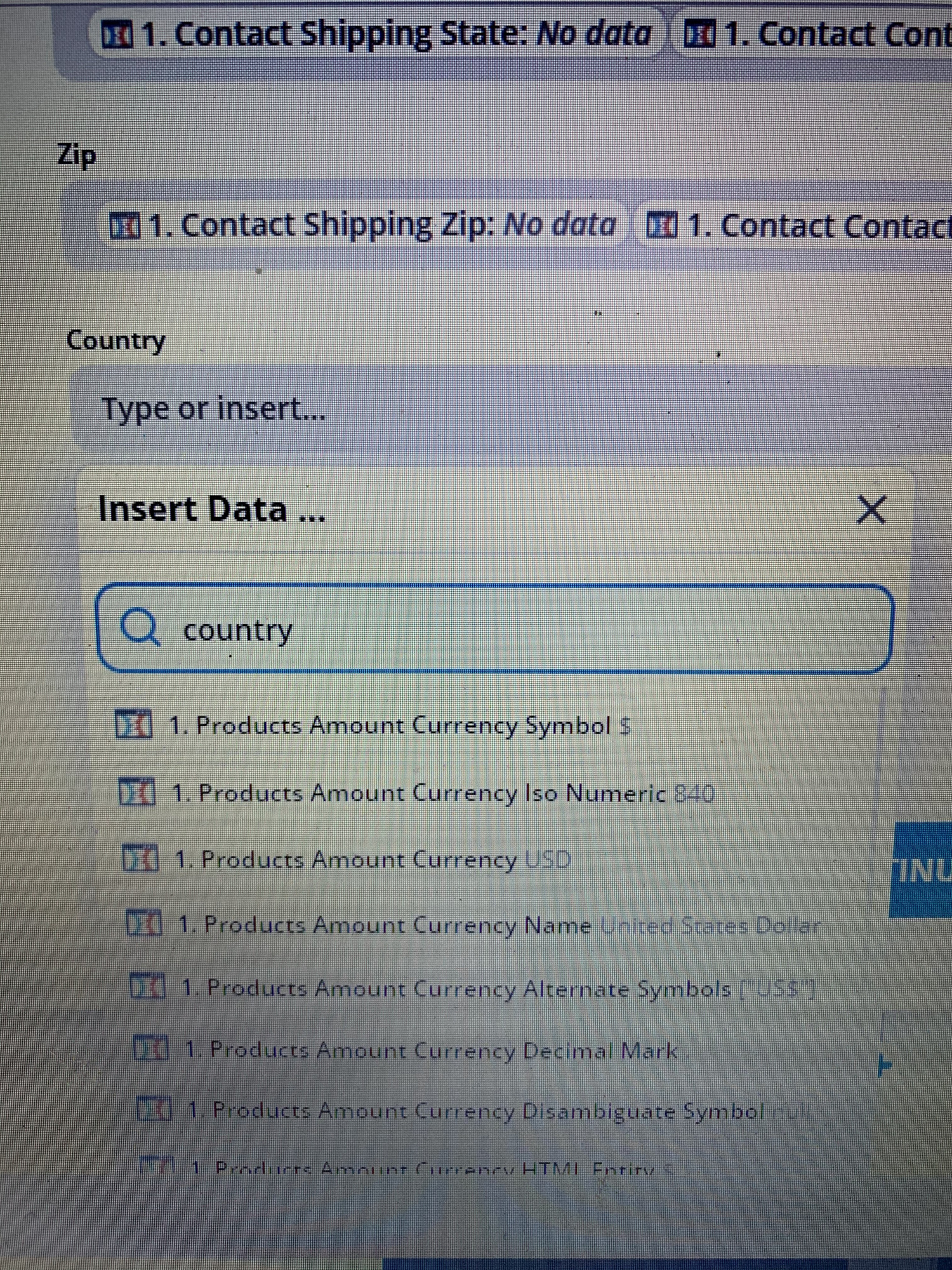 Best answer by Danvers 13 March 2020, 17:53
Hi @Guri I can see that you're getting some of the shipping fields from Click Funnels so I would expect the country to be there.
First, could you try typing 'Contact Shipping' in the search box that you can see in the image that you sent, and double check that you can't see country there. 
If you can't, it may be that you need to check the page/funnel step in Click Funnels. You need to make sure they have an element added for each form like this:
You should be able to see in the settings like this:
The example above is one where Country isn't added as an element and so wouldn't be passed to the Zap.
View original