I am trying to set up a zap that sends emails to specific contacts in Infusionsoft. We currently have just over 15k contacts in Infusionsoft. In the zap, when i try to select contact to send to, it seems to pull the most recent 30 contact created in Infusionsoft, and then another 30 when I hit "load more". When I try to search the contact it doesn't come up. 
Is there another solution to load the contact? I tried by contact ID but still no avail. 
Thanks in advance!
GLC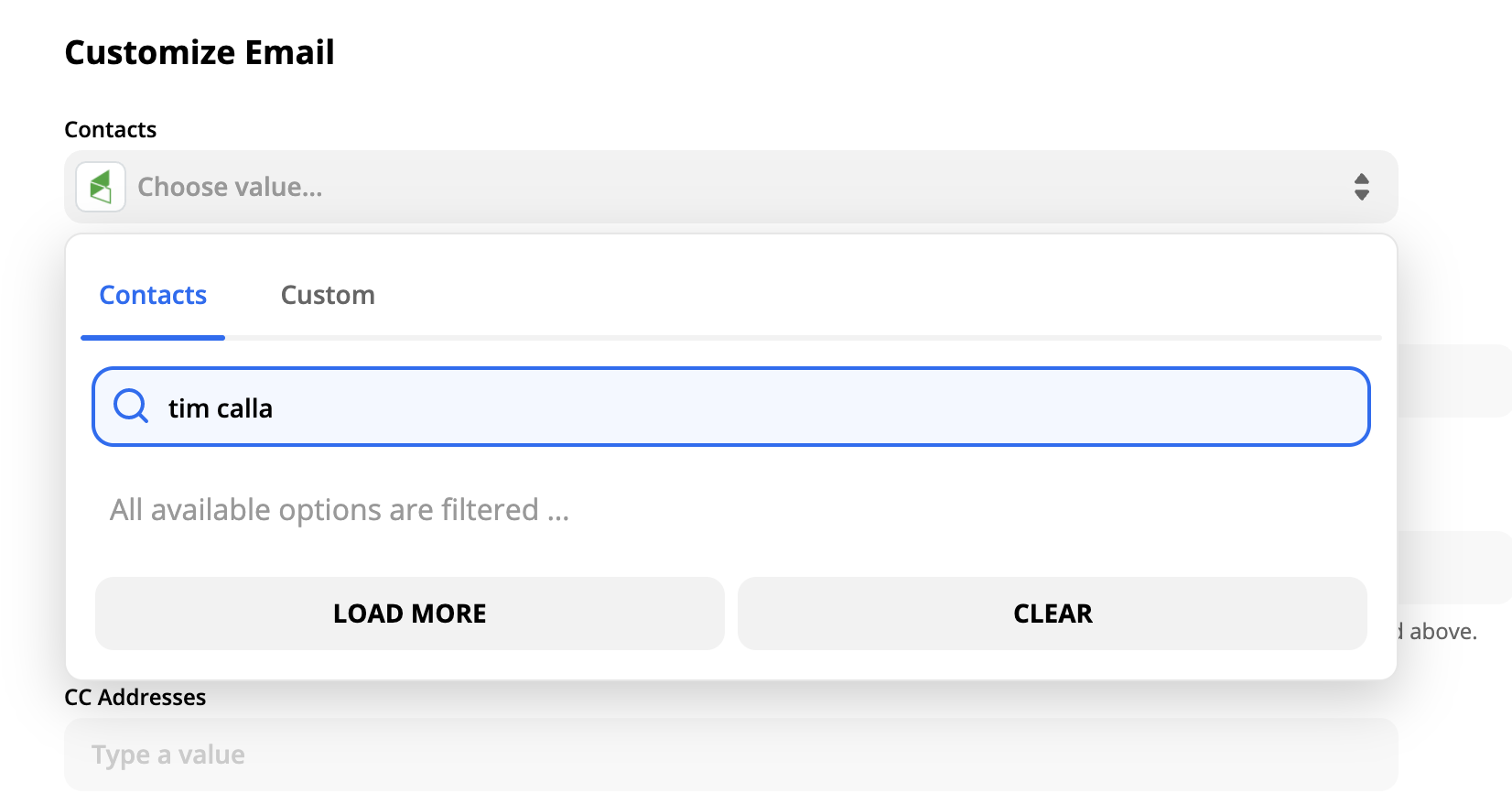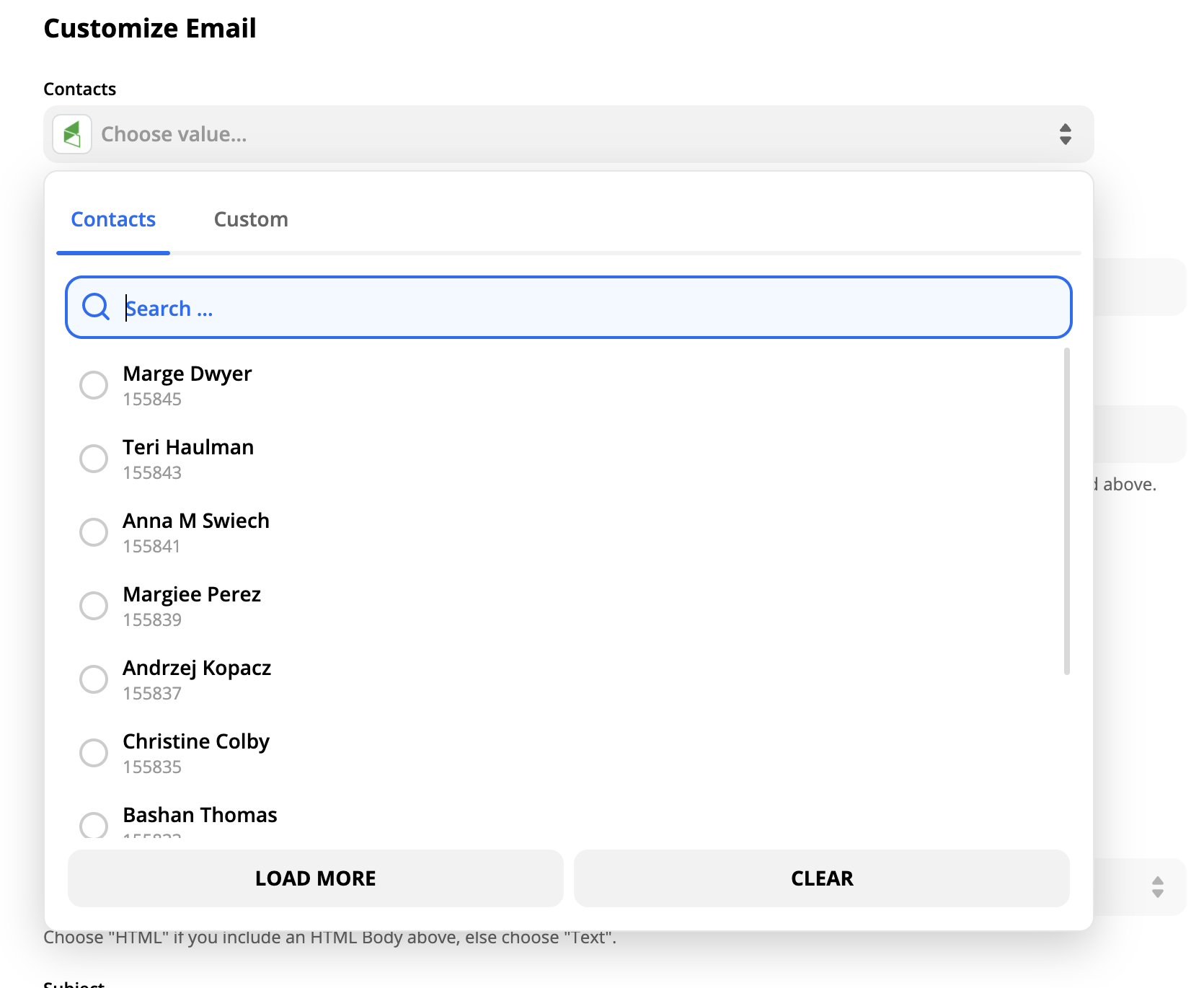 Best answer by ikbelkirasan 15 April 2020, 21:24
Hi @GLC - Just click on the Custom tab, then you'll be able to fill in the contact ID.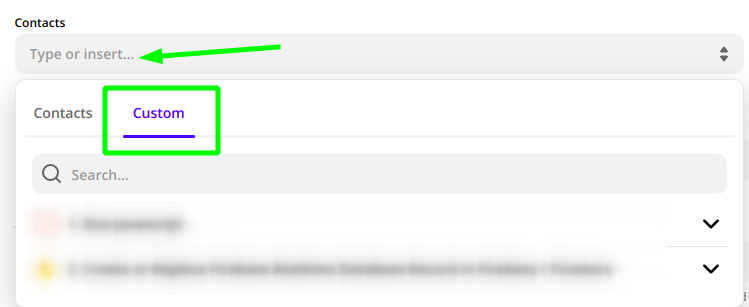 View original