Hi all,
We have a couple of workflows set up, but not turned on, because we've run into a roadblock. We have most properties between HubSpot and Microsoft Dynamics linked, but Lifecycle Stage and Lead Status are being stubborn.
Here are the two workflows we have:
[HubSpot] New MQL -> [Dynamics] New Lead
[Dynamics] Updated Lead -> [HubSpot] Updated Contact
In both of these instances, when we get to the Lifecycle Stage and Lead Status, instead of having the ability to choose which field to link to, it just offers a dropdown where you can select a specific option or choose a custom field.

These are both set up as Radio Select fields in HubSpot (the standard ones) and as Option Set in Dynamics.
With this setup, we aren't able to get both dropdown fields linked to each other between HubSpot and Dynamics. We even tried setting up a duplicate Lead Status property in HubSpot to test out that field type, but no dice.
What's funny is Original Source (HubSpot) is set up exactly the same way, but works fine with the Lead Source field we set up in Dynamics.

As you can see, they are linked well together and the test contact is pulling in the correct property.
Here's how they're both set up in Dynamics:

They both have the exact same settings and both fields match HubSpot precisely, but only Lead Source/Original Source works, whereas Lifecycle Stage & Lead Status do not.
Is there something we're missing here? We just need to be able to link both properties in Dynamics & HubSpot for both workflows. Any guidance would be much appreciated!
Best answer by PaulKortman 15 February 2020, 01:48
Hi @David This is a very common thing if I'm understanding correctly. What would help me immensly in troubleshooting this for you is if you can provide a screenshot from Zapier's perspective as to what options are in the dropdowns for "Lifecycle stage" and "Lead Status" for both hubspot and Dynamics.
Here's a screenshot of a similar dropdown from Airtable.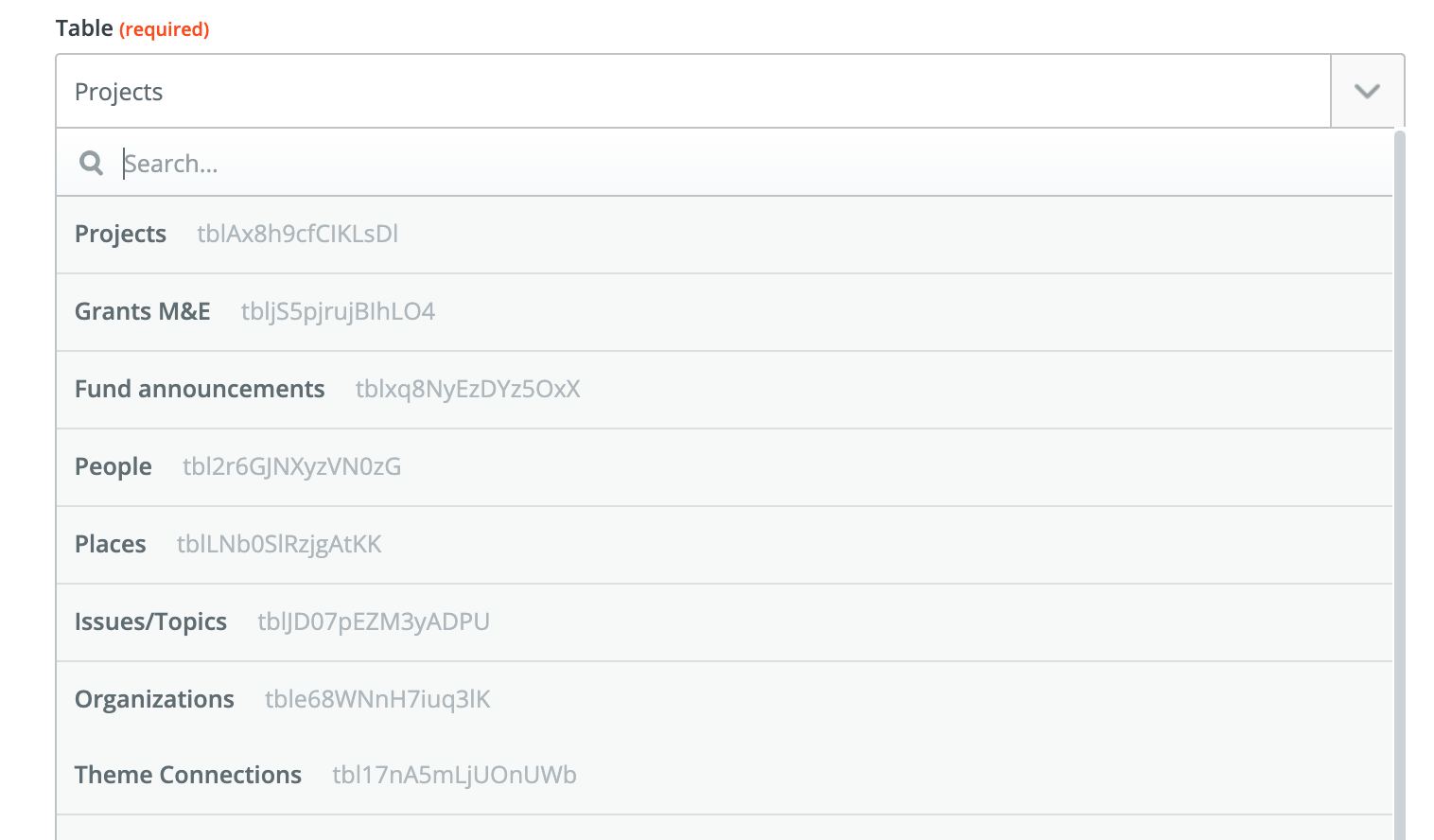 If I chose "custom value" for that field and tried to put People in there it wouldn't work, however if I put tbl2r6GJNXyzVN0zG It would work fine.
Som integrations do not show the actual ID or value of the selection in the dropdown, but if you can see the actual ID or value then you know what needs to go in the custom value.
I've often had to use a Formatter : Utilities : Lookup Table to convert a value I have (People for example) to the value I need (tbl2r6GJNXyzVN0zG for example) See the screenshot below for an example of the Lookup Table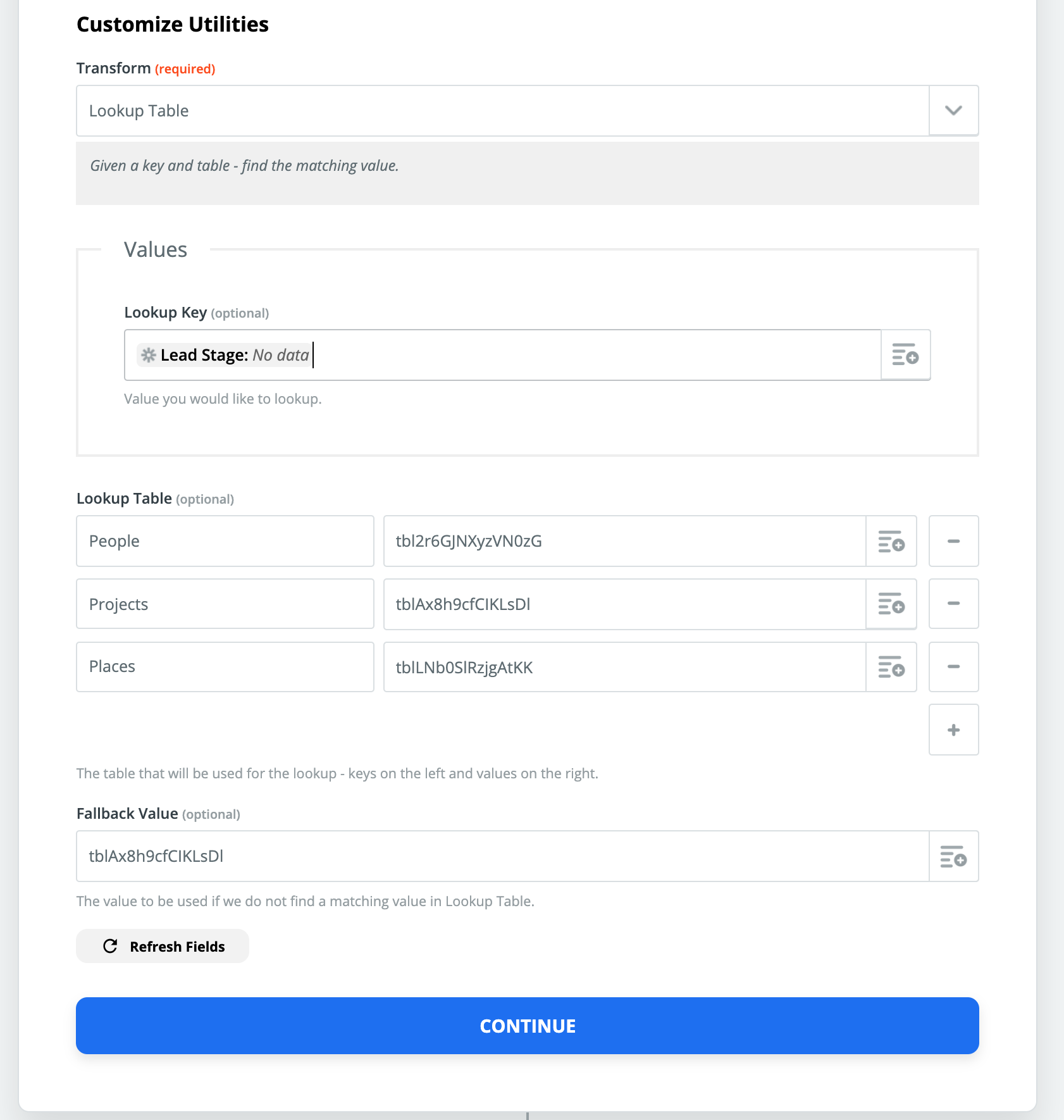 View original