Trying to connect Getswift to a Squarespace form.
The issue is with the Pickup Full Address and Dropoff Full Address fields.  If I leave them blank, it doesn't work, if I set them to the Squarespace Full Address field, it doesn't work.  I tried just adding the city and it went through, but that doesn't give the necessary detail for the Getswift purpose.  
Received the following errror:
Got 400 calling POST https://app.getswift.co/api/v2/deliveries, expected 2xx.
Screenshots of the setup and error below.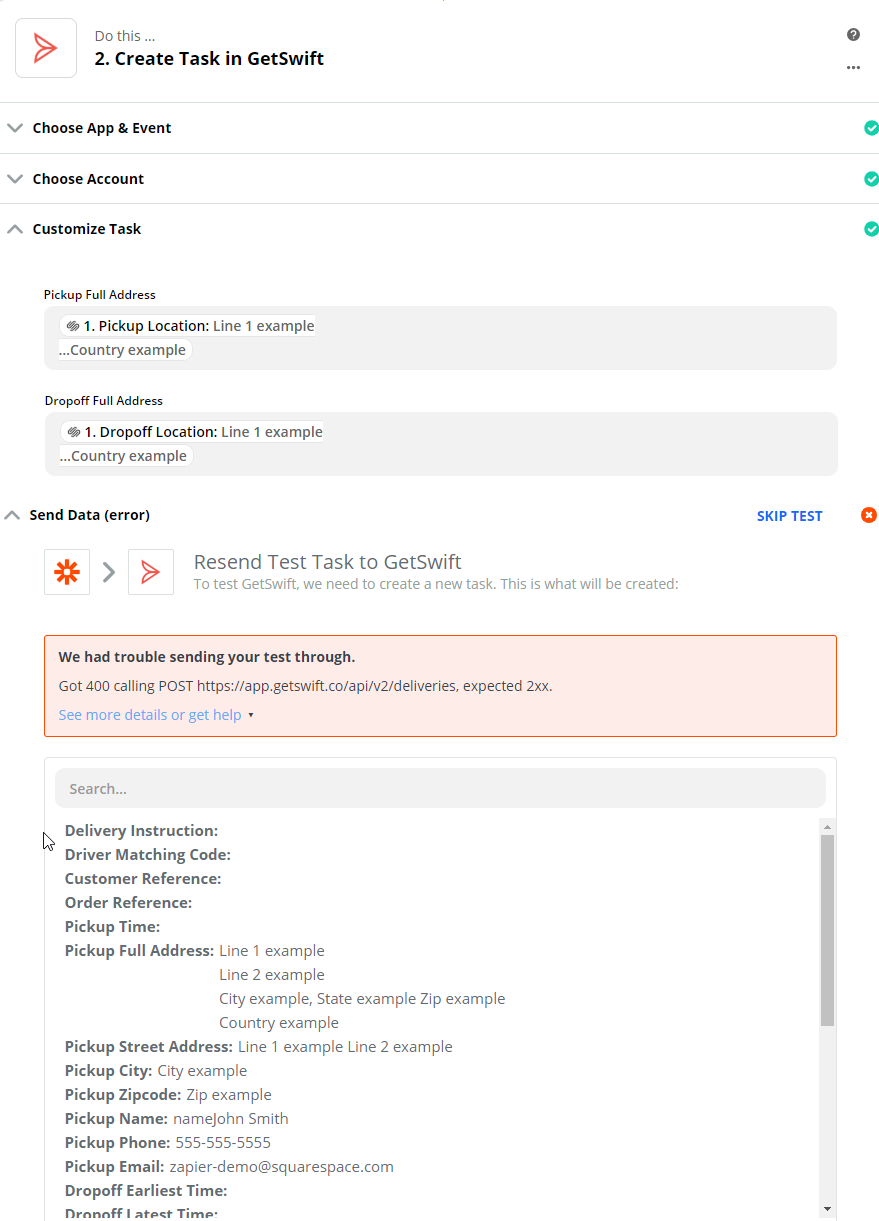 Best answer by Liz_Roberts 27 March 2020, 19:05
Hi @ToYourDoorStep ,
Thanks for reaching out! Sorry you are running into this error. 
Squarespace is a bit tricky in that it only provides us with their default sample data. As we're sending 'fake' data to GetSwift, it's likely that there's something in the information that the app doesn't like (eg if an email address looks fake, some apps will reject it). You will want to click "skip test," turn on your Zap and the data should flow when triggered live. 
Give that a go and let us know if you have any additional questions! Happy to help!
View original