Good morning everyone.
I have this message when i do the test to integrate my typeform entries to stripe customers..   "We had trouble sending your test through. Required field "Email Address" (email) is missing."   The email address field is correctly matched… I don't know what's wrong… Please help me out.   Thanks a lot
Best answer by nicksimard 18 April 2020, 00:35
Hi there,
Mapping the correct field is one part of testing, but you'll also have to make sure that there's data in that sample that you've pulled from Typeform. Do you see No Data, like in this screenshot: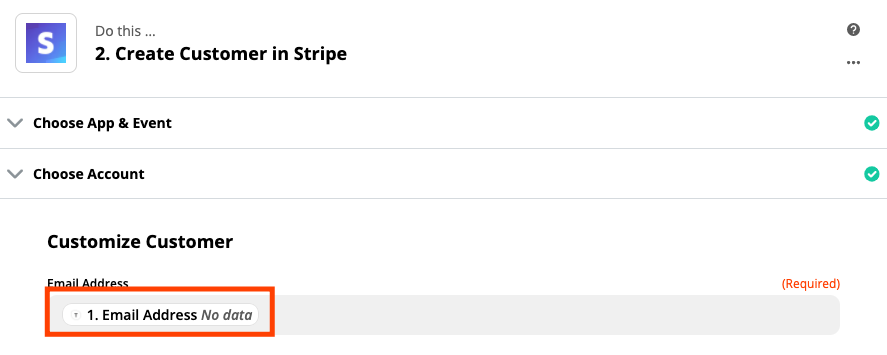 If so, you'll either need to test Typeform again to get a sample that has an email address, or you can skip the test for the Stripe step and turn your Zap (then test it live).
Does that help at all?
View original