Hi,
I write all new registrants of an eventbrite event to an excel sheet.
I want to mail the list of all registrants after the event.
The idea was to add a filter "only continue if..."
the event end date is after <TODAY>.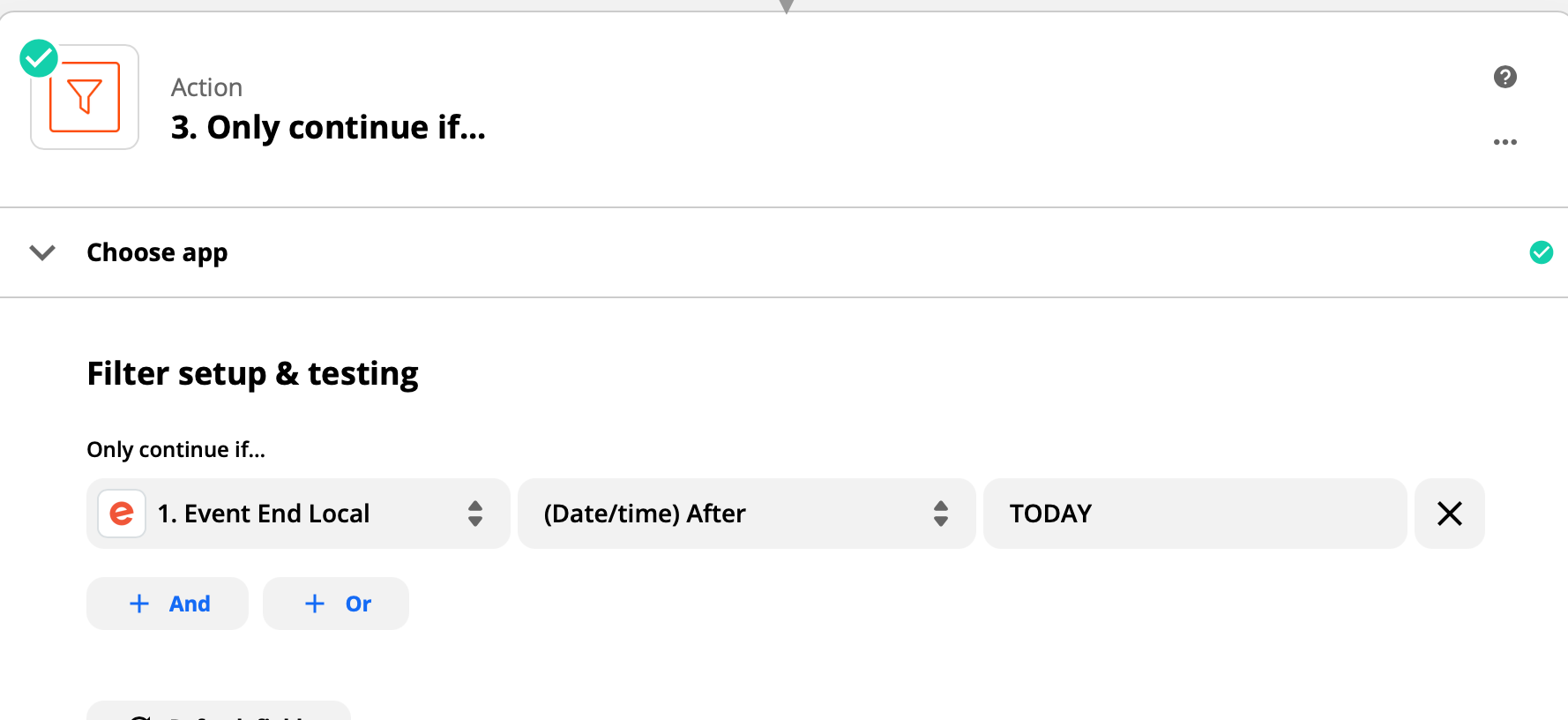 But I can only add a fixe date, if i understand the help correct?
Any other Idea of how to proceed only with a full excel list of all delegates after the event?
thx in advance
regards
Best answer by Ennes 21 December 2020, 18:53
Hey @THzaps ,
if I understand correct I think you want to wait until the event is over and then send an email to a list of people. I think for this you can use the delay action by Zapier, see here. For this action you can either choose for how long you want to wait until you wait with a certain action in Zapier or you can wait until a certain date before you trigger an action. You could even use a combination of both. Does this help you with your challenge?
View original